Campus Alert
April 8, 2020: Tornado Warning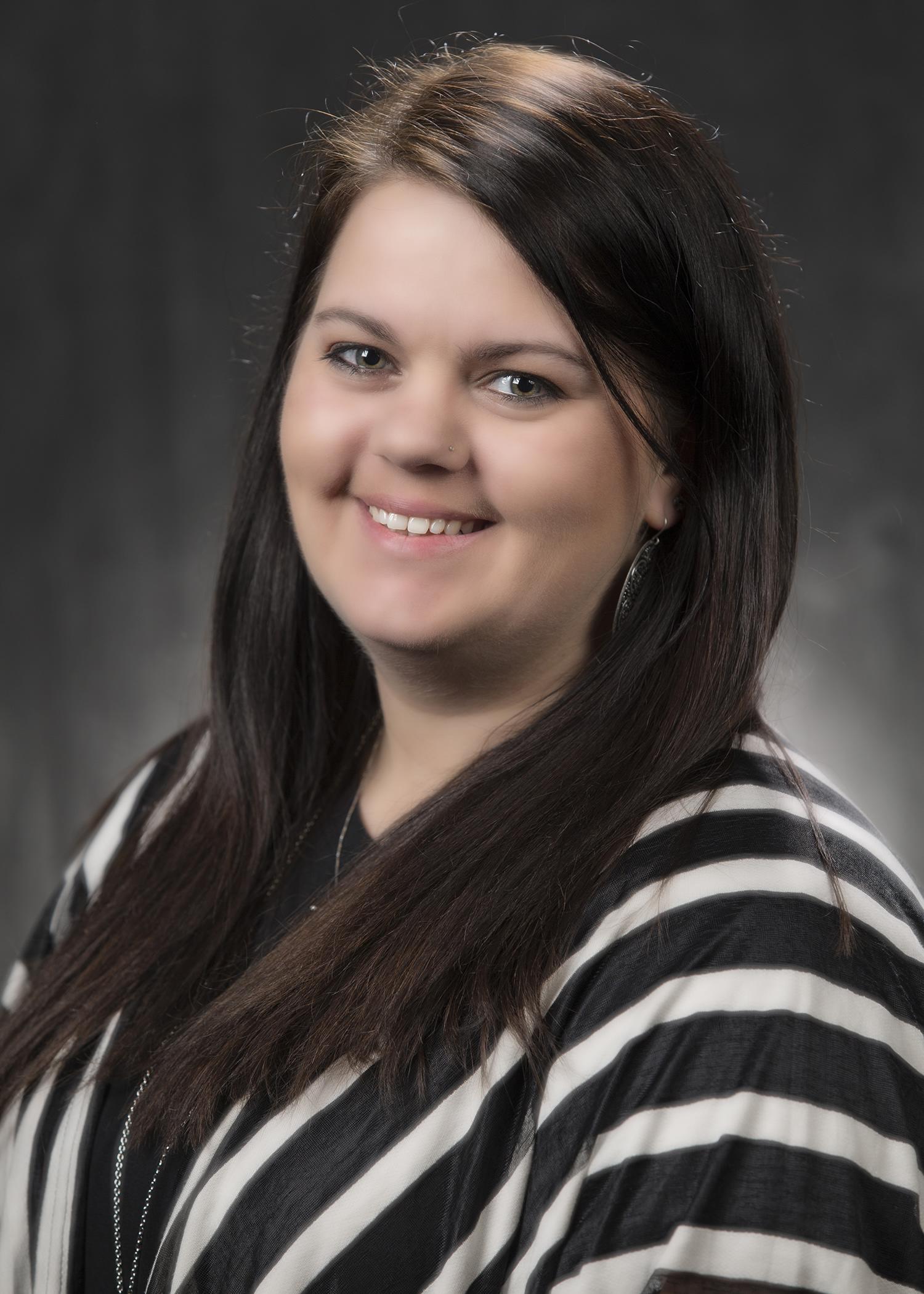 Tabitha McCoy
MFT Clinic Director
Marriage and Family Therapy, M.S.




Valdosta State University
Hi there, my name is Tabitha McCoy and I am the Clinic Director for the Marriage and Family Therapy program. I earned my master's degree in MFT from Valdosta State University and am currently working towards my Ph.D. in MFT from Northcentral University.  I am a Licensed Marriage and Family Therapist (LMFT) in the state of Georgia, an AAMFT Clinical Fellow, as well as, an AAMFT Approved Supervisor Candidate. 
I am proud to be a part of the VSU MFT program and it is an honor to now supervise, teach, and train future therapists in the same program that had such a huge impact on my personal and professional career.  What I learned while in the program has helped shape me into the therapist and supervisor I am today and continues to be a difference which makes a difference (Bateson, 1979, p. 276) for me.
It brings me great joy to work with like-minded individuals, systems thinkers, and relational therapists.
While I do not teach a "traditional" course, I do teach a number of clinical trainings, a supervision course offered every summer, as well as oversee all of the training, supervision, and day-to-day operations of the program's student-run clinic, FamilyWorks.  In the fall of 2017, we expanded the services provided at FamilyWorks to include Walk-In Single Session Therapy (WISST) and I currently supervise a small WISST consultation team every Monday during WISST hours.  I work closely with the Program Director to ensure the education and clinical training students receive while in the program meets the accreditation standards set by the Commission on Accreditation for Marriage and Family Therapy Education (COAMFTE), and aligns with both the licensure requirements set by the Georgia Composite Board, as well as the Rules and Regulations of the State of Georgia.  I also work with a number of graduates to provide oversight of licensure applications as well post-graduate supervision.  
Orientation to Relationships: The Nature of Knowing. Grounded in systems theory, I believe relationships are embedded within a multitude of other relational systems; they are systems within systems, none of which can be singularly defined.  Rather, it is within the plurality of our relational interactions that we come to know what we know, about ourselves, about others, about human relationships, problem formation, the art and science of facilitating change, etc.  The nature of "knowing" is relational, it is an interactional process between organisms (ourselves) and the environment (larger systems) in which we are a part of (Bateson, 1979, p. 251).  As our understanding of relationships evolves, our epistemologies evolve.  
As a systems thinker, I view the world through a lens of wholeness, understanding change within one part of a system will be imminently reverberated throughout the entire system.   As such, systemic ethics is the inherent foundation from which all clinical work is built.  I work with students to "unpack" their ideas of privilege and power, to deconstruct how they have come to know what they know and to closely examine the assumptions and biases they may hold of themselves and others. I challenge students to become consciously curious; to reflect upon their interactions with others, their role in shaping the therapeutic system, and the relational responsibility they have to others, particularly their clients. 
Research Interests.  My primary research interests include issues pertaining to military service members and their families, MFT Supervision and training, as well as supporting students and budding therapists in their therapeutic journey.  I enjoy the research process and working collaboratively with others.  For the last two years, I have had the pleasure of teaming up with two other faculty members and several students to create a small research team.  As a team, we have produced a number of projects, some of which have resulted in several national presentations at AAMFT, NCFR, and AFTA.  A few of our current projects include, "Christian Women's Revelations from the Church Closet," "One Families Healing: Sexual Harassment by a Friend," and "The Talk: Conversations about Sex Between Parents and Children in the South."
Recommended Bits of Information
Becvar, D. S., & Becvar, R. J. (1999). Systems theory and family therapy: A primer. Washington, DC: University Press of America.
Bateson, G. (2000). Steps to an ecology of mind. Chicago: University of Chicago Press.
Flemons, D. (2002). Of one mind: The logic of hypnosis, the practice of therapy. New York, NY: W. W. Norton.
Keeney, B. P. (1983). Aesthetics of change. New York, NY: Guilford.
Office Hours:
Mon. 8:00 am - 12:00 pm
Wed. 8:00 am - 4:00 pm
Thu. 1:00 am - 5:00 pm
Fri. 8:00 am - 3:00 pm
Family Therapy Program, Office 157