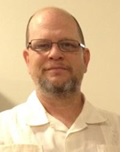 Robert C. Harding
Professor
Dr. Harding is specifically interested in Latin American politics, particularly Cuban and Panamanian politics. He has traveled throughout much of Latin America for travel, research, and study. He is also interested in areas of International Security, especially American foreign policy, conflict studies, and space policy.
Areas of Concentration
International Relations
Comparative Politics
Selected Publications
Space Policy in Developing Countries: The Search for Security and Development on the Final Frontier, London and New York: Routledge, 2017 (paperback) & 2014 (hardcover)
Guest Editor and contributor "Introduction" and "Conclusions," Space Policy, Special Issue on Space Policy in Developing Countries, Vol. 37, Part I, August 2016.
"Emerging Space Actors and the New Paradigm of State Power: The Case of Brazil and Argentina," in Al-Ekabi, C., Baranes, B., Hulsroj, P., and Lahcen, A. (Eds.), Yearbook on Space Policy 2012/2013: Space in a Changing World," Springer, Vienna/New York, 2015.
"The Politics of the Panama Canal," in Donald T. Critchlow and Philip R. VanderMeer (eds.), Oxford University Encyclopedia of American Political, Policy, and Legal History. Oxford University Press, Oxford and New York, 2012.
The History of Panama, Westport, CT: Greenwood Publishing, 2006.