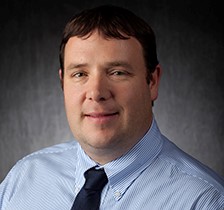 Robert Freidhoff
Associate Vice President for Student Success
Adult & Higher Education, M.Ed.




Grand Valley State University

Health Sciences, B.S.




Grand Valley State University





Year started working at VSU: January 2018
Why I love advising: For me advising is about building outstanding relationships with our students. The goal is for us to work together to come up with an achievable academic pathway so students can go onto a rewarding career or onto graduate school. In my role now, I have the opportunity to impact the overall structure of advising on campus and really enjoy working to provide teams/policies/services that help our students experience success.
Hometown: Escanaba, MI
Hobbies/interests:  Family, traveling, hiking, the beach, college football, tennis, and soccer.
Fun fact: During my undergraduate experience, I was able to student in Australia. I was in Australia at the same time as the Olympics. We were able to go to the games and then spend a few weeks in New Zealand. 
Why VSU: People. While the campus is beautiful, I believe in the vision of what we can accomplish when we work towards a common goal on campus. VSU has welcomed my family and I since our arrival and it has been wonderful to be part of such a caring community.