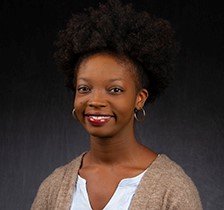 Rachel Lott
Graduate Assistant
Communication Sciences, M.Ed. (enrolled)




Valdosta State University

Communication Disorders, B.S. Ed.




Valdosta State University
Year started working at VSU: 2019
Why I love advising: I get the opportunity to use my own college experience to guide and provide insight to current undergraduate students. 
Hometown: Grayson, GA
Hobbies/interests: Reading poetry, writing, googling things I don't know
Fun fact: I've attended Family Feud as an audience member. 
Why VSU: VSU has a wonderful Communication Sciences and Disorders program!
Areas/Program I advise: Communication Sciences and Disorders, American Sign Language, Deaf Education