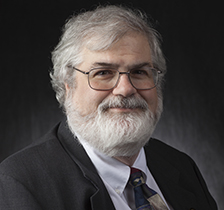 Mark Borzi
Professor and Department Head
Ph.D.




Bowling Green State University

Master of Arts




Bowling Green State University

Bachelor of Arts




The Ohio State University
     Dr. Mark Borzi is a Professor and Department Head in the Department of Communication Arts at Valdosta State University. He previously served as the Department Chair for the Department of Communication Studies at Eastern Illinois University. Before serving as chair at Eastern, he served for four years as the department's Graduate Program Coordinator. He has over 30 years of experience teaching at the University level. He has published twelve academic articles, 20 proprietary publications, and authored over 50 convention papers. Dr. Borzi received his M. A. and Ph.D. from Bowling Green State University and his Bachelor's degree from The Ohio State University.
     Professor Borzi is committed to ensuring that students have an international focus on their education. He developed two study abroad programs, one to New Zealand & Australia and another to Ireland. He also utilizes his travel experiences (over 20 countries) to enrich the classroom. In the classroom, Dr. Borzi is driven to find ways for students to learn beyond the traditional lecture format. He believes in learning by doing and as a result, not only does he utilize a flipped classroom, but his classes are interactive and activity driven. The lecture is the last resort.
     Dr. Borzi brings to the classroom years of experience in the professional world. He worked for nine years in Human Resources, where his portfolio included employment and staffing, employee communication, and training and development. He was the lead in implementing 360 evaluations before they were known and spearheaded one of the first quality improvement programs in a university setting. He conducted over 300 training programs on a broad range of programs for State and Federal agencies as well as Fortune 500 companies on local, regional, national, and international levels. He started and ran a successful Web design company.
     In his spare time, Dr. Borzi enjoys photography, traveling, and reading science fiction. He and his wife Cate live in Valdosta, and he have two children in college, Anna and Drew.
Monday to Friday 9 am to 5 pm
Appointment recommended
CAC 1001A