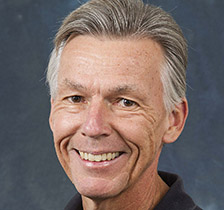 Michael Baun
Marguerite Langdale Pizer Chair of International Relations, Professor
PhD




The University of Virginia
Dr. Baun's research focuses on European Politics, and in particular the European Union (EU). Within the latter he has done research on EU institutions, EU cohesion and regional policy, and EU foreign policy and external relations, including US-EU relations. His research interests also include German and Central European politics. He is currently Executive Director of the EU Studies Program of the University System of Georgia.
Areas of Concentration
International Politics
Comparative Politics
Selected Publications
Michael Baun and Dan Marek, Cohesion Policy in the European Union, London, Palgrave Macmillan, 2014.
Michael Baun and Dan Marek, eds., The New Member States and the European Union: Foreign Policy and Europeanization, London: Routledge, 2013.
Dan Marek and Michael Baun, The Czech Republic and the European Union, London: Routledge, 2010.
Michael Baun, "Germany and Central Europe: Hegemony Re-Examined," German Politics, Vol.14, No. 3 (September 2005), pp. 371-89.
Michael Baun, A Wider Europe: The Process and Politics of European Union Enlargement, Lanham, MD: Rowman & Littlefield, 2000.
Michael Baun, An Imperfect Union: The Maastricht Treaty and the New Politics of European Integration, Boulder, Westview Press, 1996.