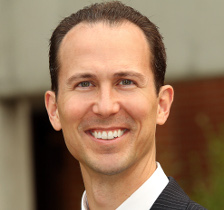 Dr. Mark McQuade serves as Assistant Professor of Music and Chair of the Voice Area at Valdosta State University where he teaches private voice and vocal pedagogy. His voice students have been featured in principal and supporting roles with university, community, and professional opera and musical theater companies, and they are regular winners, finalists, and semi-finalists at state, regional, and national voice competitions.  As a performer, McQuade has appeared in opera, musical theater, concert, and recitals throughout the United States and Canada.  McQuade holds a Bachelor of Music degree in Vocal Performance from the Oberlin Conservatory of Music where he studied voice and worked in the Otto B. Schoepfle Vocal Arts Center with renowned vocal pedagogue Richard Miller.  He also served several years as Miller's assistant for The Institute on Vocal Performance Pedagogy.  McQuade earned a Master of Music degree in Vocal Performance from the University of Oklahoma and Doctor of Arts in Vocal Pedagogy and Performance from the University of Mississippi.  

Prior to joining the Valdosta State University faculty, McQuade served as Associate Professor of Music at Minot State University (2015-17) and Assistant Professor of Music at Oklahoma Baptist University (2006-2015), teaching voice, vocal pedagogy and directing the opera programs.  Along with his deep-rooted passion for teaching and the art of singing, McQuade brings nearly 20 years of experience as a performer and director of opera, including service as the General Director of the Western Plains Opera Company in North Dakota.  

McQuade is a published author, regular presenter at regional, national, and international conferences, and is in demand as a clinician and masterclass instructor.  Recent scholarly activities have included his co-authored article, "Cinderella Meets Cendrillon: Musical Theatre & Opera Living Under the Same Roof" published in Journal of Singing (Nov/Dec 2018), a session presentation on the same topic at the International Congress of Voice Teachers in Stockholm, Sweden (2017), two poster presentations at the Georgia Music Educators Conference (2018), and a session presentation titled, "Dynamic Uses of Spectrographic Analysis in the Voice Studio and Choral Rehearsals" at the ATMI/CMS National Conference in Louisville, KY (2019). His article, "Second Formant Tuning in Males Above the Secondo Passaggio" was published in the Journal of Singing (Nov/Dec 2014), and his article "Richard Miller: A Retrospective" was published for the International Congress of Voice Teachers in Brisbane, Australia (2013).

McQuade has been a highly active member of the National Association of Teachers of Singing (NATS) for nearly 15 years in three different regions, and he has served the organization in many different capacities.  He currently serves as the national Competitions and Auditions Coordinator.  Shortly after joining NATS, McQuade became the Oklahoma District NATS Governor.  He was then elected to serve as the Texoma Region Governor.  Later he served as the North Dakota Chapter President/Auditions Chair and North Dakota District Governor.  McQuade is now thrilled to be part of the Southeastern Region, where he serves as webmaster for the Georgia Chapter.  In addition to the offices in which he has served, McQuade serves on the National Student Auditions Committee, National Advocacy Committee, and National Mentorship Committee. He is also a member of the National Opera Association (NOA), National Association for Music Education (NAfME), Georgia Music Educators Association (GMEA), Association for Technology in Music Instruction (ATMI), and College Music Society (CMS).