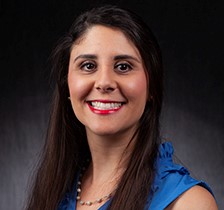 Laura Hanna
Academic Advisor
Ed. D Education (currently enrolled)




Valdosta State University, Valdosta, GA

M.A. English




Auburn University, Auburn, AL ( 2015)

B.A. English




Valdosta State University, Valdosta, GA (2013)
Year started working at VSU:  I started working at Valdosta State University as a student in 2011 and as a professional in 2015.
Hometown: Valdosta, Georgia
Hobbies/interests: Traveling, cooking, and reading and writing poetry
Fun fact: My favorite show is Start Trek!
Why VSU: I loved my time as a student at VSU and want to help students get excited about VSU and unlock their fullest potential. 
Honors house (Georgia Ave)