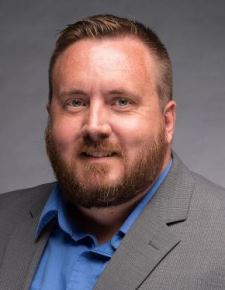 Keith E. Lee Jr.
Program Coordinator for Public Administration and Organizational Leadership
Dr. Lee graduated from Valdosta State with a B.A. in Political Science (2010) and an MPA (2011) prior to attending the University of Florida where he completed his Ph.D. His research interests include public policymaking and southern politics. His research has appeared in Social Science Quarterly and American Review  of Politics. Prior to beginning a career in academia Dr. Lee served in the United States Navy from 1998 to 2006 as a nuclear machinist mate with most of his time on the USS Kentucky (SSBN 737).
Areas of Concentration
Southern Politics
Public Policy
Selected Publications
Kimberly Martin, Keith E. Lee Jr, John Hall. (Under Contract). 

Public Policy: Origins, Practice, and Analysis

. University of North Georgia Press.

Kristina M. LaPlant, Keith E. Lee Jr, and James T. LaPlant. 2020. "Christmas Trees, Presidents, and Mass Shootings: Explaining Gun Purchases in the South and Non-South." Social Sciences Quarterly.

Deryl Mack Seckinger, Kristina M. LaPlant, Keith E. Lee Jr., and James T. LaPlant. (Forthcoming) "Cocked, Locked, and Loaded: A Policy Diffusion Analysis of Concealed Carry on College Campuses." 

Politics & Policy.

Keith E. Lee Jr., Sydny Bryan, and James LaPlant. 2017. "Game Day Meets Election Day: Sports Records, Election Results, and the American South." 

Social Science Quarterly

. 98(5): 1422-1434.

Seth C. McKee, Antoine Yoshinaka, Keith E. Lee Jr., and Richard McKenzie. 2016. "Party Switchers and Reelection: A Precinct Level Analysis." 

American Review of Politics

. 35(2): 1-26.

Mandi Bates Bailey, Keith Lee, and Lee R. Williams. 2013. "Repealing 'Don't Ask, Don't Tell': The Impact of Stereotypes on Attitudes toward Homosexuals in the Military." 

American Review of Politics

. 34 (Summer): 85-102.