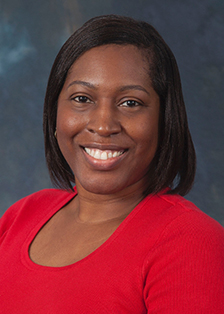 Janice Inman
Administrative Secretary
B.A. Sociology




Valdosta State University, Valdosta, GA (2001)

A.A.S. Business




Valdosta State University, Valdosta, GA (1994)

Dipl. Information and Office Technology




Valdosta Technical Institute, Valdosta, GA (1994)
Year started working at VSU: 1994
What I like about my job: Each day, I feel I am a part of the big picture here which is helping students achieve their academic and career goals. It is a blessing being one of the first faces students see or with whom they speak when they come in to meet with an advisor. It provides an opportunity to make a favorable first impression of the advising team and our university as a whole. What takes place in advising centers sets the stage for academic success and individual perceptions of that school.
Hometown: Valdosta, GA
Hobbies/interests: Reading and watching movies and home decorating shows
Fun fact: I am totally obsessed with HGTV.
Why VSU: It has a beautiful campus and feels homey.