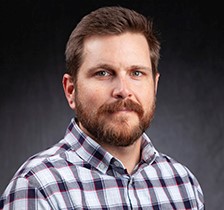 Jake Martin
Academic Advisor I
M.Ed. Recreation and Leisure Studies




University of Georgia

B.A. History




Valdosta State University
Year started working at VSU: 2020
Why I love advising: I really enjoy having the opportunity to work with students individually to help them achieve their goals and make new discoveries.
Hometown:  Ocilla, Georgia
Hobbies/interests: Music, books, travel, running, hiking, and anything in or on the water.
Fun fact: I once spent a summer researching nesting loggerhead sea turtles.
Why VSU:  VSU is a great school with a beautiful campus, friendly people, and the location is convenient to several places I enjoy visiting.
Areas/Program I advise: College of Science & Mathematics, Biology