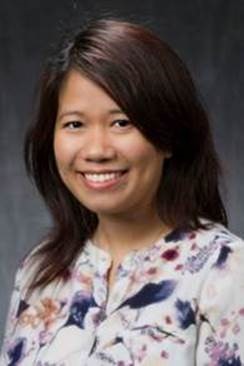 Dr. Hoa Nguyen
Assistant Professor
Hi, my name is Hoa Nguyen, and I am an Assistant Professor in the Marriage and Family Therapy Program. Before coming to Valdosta, I taught at the University of Nevada, Las Vegas, and received my doctorate degree in family therapy from Virginia Tech.
Currently, I teach courses on postmodern theory and social constructionism, couples and sex therapy, legal issues, clinical practicum, as well as diversity, inclusion, and social justice. I strive to see the best in our students and encourage them to utilize their strengths. My passion is to foster an environment for therapists to explore and challenge their ideas about privilege, power, and oppression. Compassion, empathy, and relational accountability for our social privileges are necessary in these conversations (Hernández & McDowell, 2013).
 As a therapist, I believe there are infinite ways in which we develop our truths and construct our realities, all of which are contingent on our epistemology and social context (Anderson, 2007). Thus, it is important for us to recognize our assumptions and how they shape the therapeutic process. In doing so, we can become curious about how people make sense of their experiences and create meaning in their life. In essence, therapy is not about changing people. Therapy is about inviting people to transform their relationships and create space for new possibilities.
 In regards to research, I am interested in the intersection of cultural and sexual identity, cultural attunement and humility in family therapy training, and stories of home and diaspora in immigrant families.
 I have found my home in the field of family therapy and enjoy working with students who are pursuing this profession. If you have any questions or want to know more about our program, please do not hesitate to contact me.
 Pronouns: She/her/hers
AAMFT Supervisor Candidate
Office Hours:
Monday & Thursday: 12:00 pm - 5:00 pm
Marriage and Family Therapy Program, Office 144