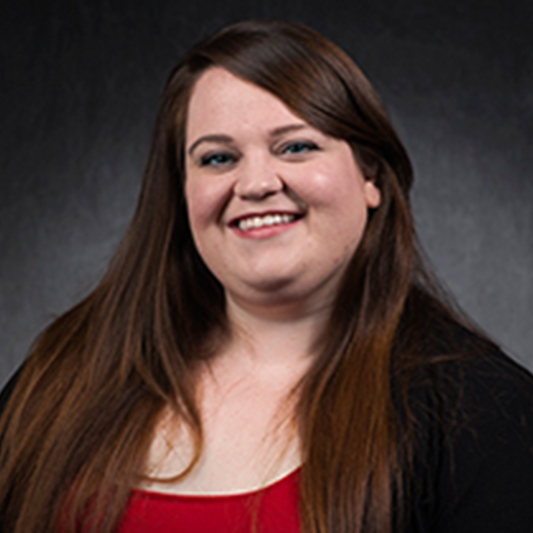 Carlie Shoniker
Academic Advisor
BFA Theatre Arts




Valdosta State University
Year started working at VSU: I started as an Administrative Secretary in 2017. I started with the College of the Arts Advising Team in May, 2019.
Why I love advising: I am one of the blessed few that can say they are excited to come to work. I love having the opportunity to work with students and help them find options they didn't even know were available to them. I love being the person in someone's corner, cheering them on to success. This job offers me the opportunity to do just that. Top that off with the most amazing team to work with, and "why I love advising" becomes abundantly clear!
Hometown: Tifton, GA
Hobbies/Interests: I like to think my current hobbies and interests are ever-changing, but I love theatre, baking, my dogs, spending time with family, arts and crafts, puzzles, fiddling with my ukulele, travelling, and of course watching Netflix.
Fun Fact: I can make a bike horn sound.
Why VSU: I originally ended up at VSU as a student by circumstance, and I am reminded how lucky I was in that moment every day. I graduated from VSU with my BFA in Theatre in 2013. After working in the professional world of theatre for a little while, I decided to get married and find a location to call my home base. I was fortunate enough to get re-connected with some of my professors, and found myself back at VSU, this time as an employee! VSU has offered me the opportunity to learn and grow in ways that I had never considered. I am blessed to be surrounded by people who love to come to work, who love what they do, and who love to inspire, motivate and grow as individuals and as a team.
Areas/Programs I advise: I am the advisor for Music, Art, Theatre and Dance.