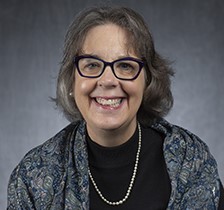 Dr. Diane Holliman
Professor, Social Work
Diane C.

 
Holliman
 

PhD, LCSW, MPH is a Professor in the MSW Program and Department of Human Services at Valdosta State University. Dr.

 
Holliman
 

has taught in the social work program at Valdosta State University since 1999,  and teaches a range of MSW courses including Social Welfare Policy, Generalist Practice with Individuals and Families, Generalist Practice with Communities and Organizations, and Advanced social work practice courses with Individuals and families. Dr

 
Holliman
's professional and  research background is in Health care social work and she has most recently completed a study surveying dialysis social workers-their professional roles and their recommendations for evidence based psychosocial interventions in dialysis settings.  Currently Dr.

 
Holliman
 

is involved in beginning an emerging NAMI Affiliate in the Valdosta Metro area and serving as Court Appointed Special Advocate for children in Brooks County, Georgia.
Mondays: 2:00 pm - 5:00 pm

Tuesdays: 7:00 pm - 8:00 pm (Virtual)

Wednesdays: 2:00 pm - 5:00 pm

Thursdays: 3:00 pm - 5:00 pm (Virtual)

Saturdays of web hybrid weekends: 11:00 am - 12:30 pm
Converse 2116