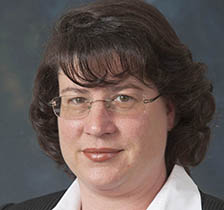 Candace Witherspoon, Ph.D.
Interim Department Head and Professor of Accounting
Dr. Witherspoon earned her Doctor of Philosophy in Business Administration from the University of Kentucky. She is a Certified Fraud Examiner and her research areas are clients' perceptions of tax preparers' service quality and tax case Law. Dr. Witherspoon teaches Income Tax and Fraud.