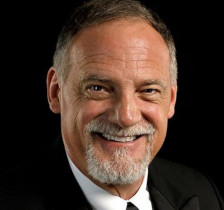 Clell Wright
Director of Choral Activities
Dr. Clell E. Wright is pleased to join the faculty at VSU as the new Director of Choral Activities. Dr. Wright has served on the faculty of Hardin-Simmons University since 2001 and has been Director of Choral Activities since 2007. In his time at HSU, Dr. Wright's choirs have received recognition for their innovative repertoire and have toured regionally, nationally, and internationally. They have given numerous concerts across the state of Texas and have performed for the American Choral Directors Association regional convention in Oklahoma City. In addition, they have been invited and have performed in such prestigious venues as St. Patrick's Cathedral in Dublin, the Dom zu St. Jakob in Innsbruck, the Jesuitenkirche zu Heilige Dreifaltigkeit in Innsbruck, and Cannongate Kirk in Edinburgh. They have also been invited to sing for Mass at San Marco Basilica in Venice and Evensong at Glasgow Cathedral in Scotland. In June of 2019, Dr. Wright will serve as a conductor for Mid-America Production's Italian Choral Festival at the Duomo in Florence, Italy. He will conduct a mass choir and orchestra in a performance of Schubert's Mass in G.

Dr. Wright has conducted numerous large-scale choral orchestral works, several with the combined choirs and orchestra of Hardin-Simmons University. Works performed under Dr. Wright's baton include the Mozart Requiem, the Fauré Requiem, the Poulenc Gloria, Haydn's Creation and Handel's Messiah among many others. He also prepares choruses for the Abilene Philharmonic Orchestra under the direction of Maestro David Itkin.

Dr. Wright is active as a choral clinician across the state of Texas. He has been a guest conductor for several All-Region choirs and has given presentations at conferences of the American Choral Directors Association, Texas Music Educators Association, and Texas Choral Directors Association.

Dr. Wright holds degrees from Samford University, Southwestern Baptist Theological Seminary and the University of Missouri, Kansas City Conservatory where he studied with Dr. Eph Ehly and Dr. Charles Robinson. In addition to his responsibilities at Hardin-Simmons University, Dr. Wright serves as Music Director at First Central Presbyterian Church in Abilene, Texas. He also formed the semi-professional choir Abilene Chamber Singers and serves as their conductor and artistic director.