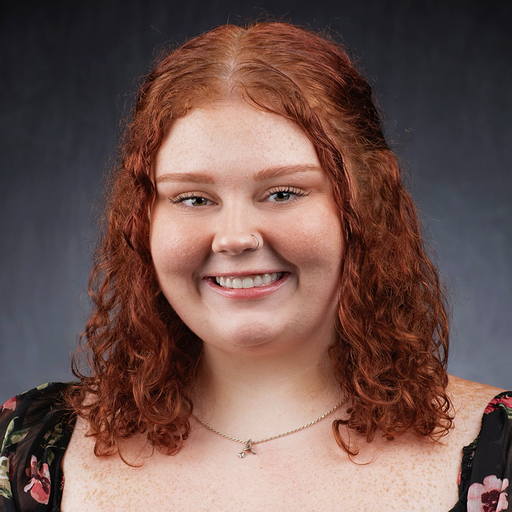 Alexis Smith
Admissions Counselor
About Me:

I am from a small town just east of Valdosta called Waycross, Georgia, home of the famous Okefenokee Swamp Park. In May of 2021, I graduated from VSU with my Bachelor's Degree in Political Science with a focus in International Relations and American Government. Valdosta State was the one and only school I applied because I fell in love with the beautiful campus and friendly people instantaneously upon my first visit. While at VSU, I was a part of many student organizations including the Student Government Association where I served as a Senator that worked on making VSU more accommodating, inclusive, as well as safe for all students. For 3 years. I also was a Delegate for the award-winning Model United Nations team where I served as the Treasurer and attended conferences in places such as New York City and Washington D.C. VSU provided me with ample resources, opportunities, and connections that have set me up for success in my career and given me friends that I will have for life.

Favorite Spot on Campus:

One of the main reasons I came to VSU was definitely because of the beyond beautiful campus. From Main Campus to North campus you see a continuation of the Spanish influence in architecture which just makes you feel right at home by the sea. My personal favorite place can be found at the heart of our campus, West Hall. Right in front of this building is our gorgeous Front Lawn and just inside is the beautiful rotunda area where I always liked to go study.

My Best Advice to You:

When looking for a college try to look for that "home away from home" feel. You will be spending a great deal of time at the school you choose and having that sense of belonging and community is very important. At VSU, you will experience an abundance of opportunities, meeting amazing people, and be a part of awesome organizations that will give you that sense of community and belonging. We would love to share our Blazer Pride with you.