Celebration of Inclusion now an annual event at Valdosta State University
Every year on or around September 18, Valdosta State University will observe a celebration of diversity and inclusion. A resolution passed by the Student Government Association on September 14, 2020, creates the annual Celebration of Inclusion as a day of unity for the entire campus community.
---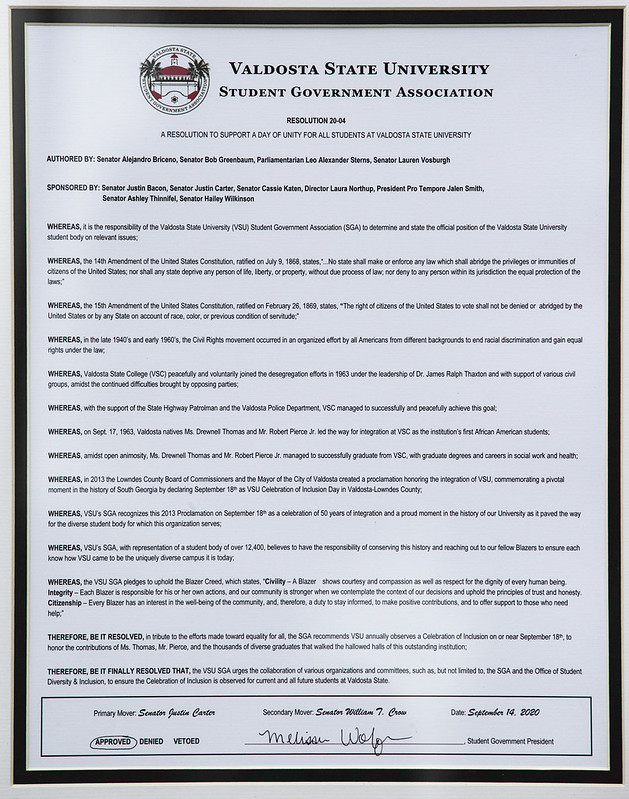 ---
September 18 is an important date in the history of Valdosta State University. On that day in 1963, Drewnell Thomas, age 17, and Robert Pierce, Jr., age 18, entered what was then Valdosta State College as the institution's first African American students. The admittance of Ms. Thomas and Mr. Pierce paved the way for our university to become as diverse as it is today.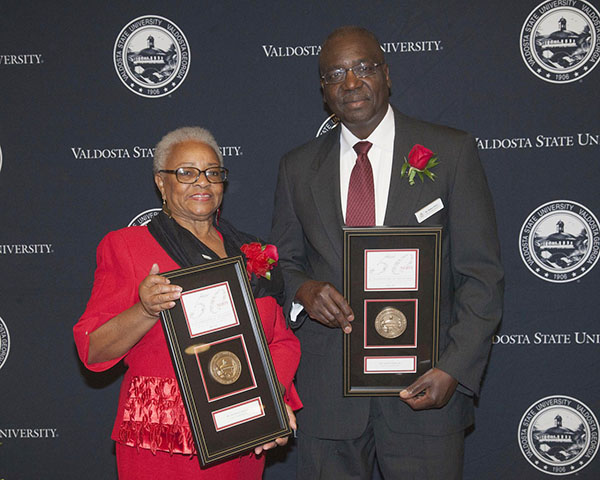 ---
The first Celebration of Inclusion was held on Friday, September 18, 2020 on the VSU campus. Events included a Front Lawn celebration with speeches by President Dr. Richard Carvajal, VSU NAACP President Nyla Williams, SGA President Melissa Wolfe, and Women's Volleyball Head Coach Kaleigh Zoucha.
---
Another event featured Georgia State NAACP President Rev. James Woodall. He held an inclusion conversation and a Q&A session with students, faculty, and staff.
---
A Unity Walk was also held as part of the Celebration of Inclusion. Hundreds of students, faculty, and staff linked arms, chanted, and walked around campus in a show of solidarity. The day ended with a prayer on the Front Lawn.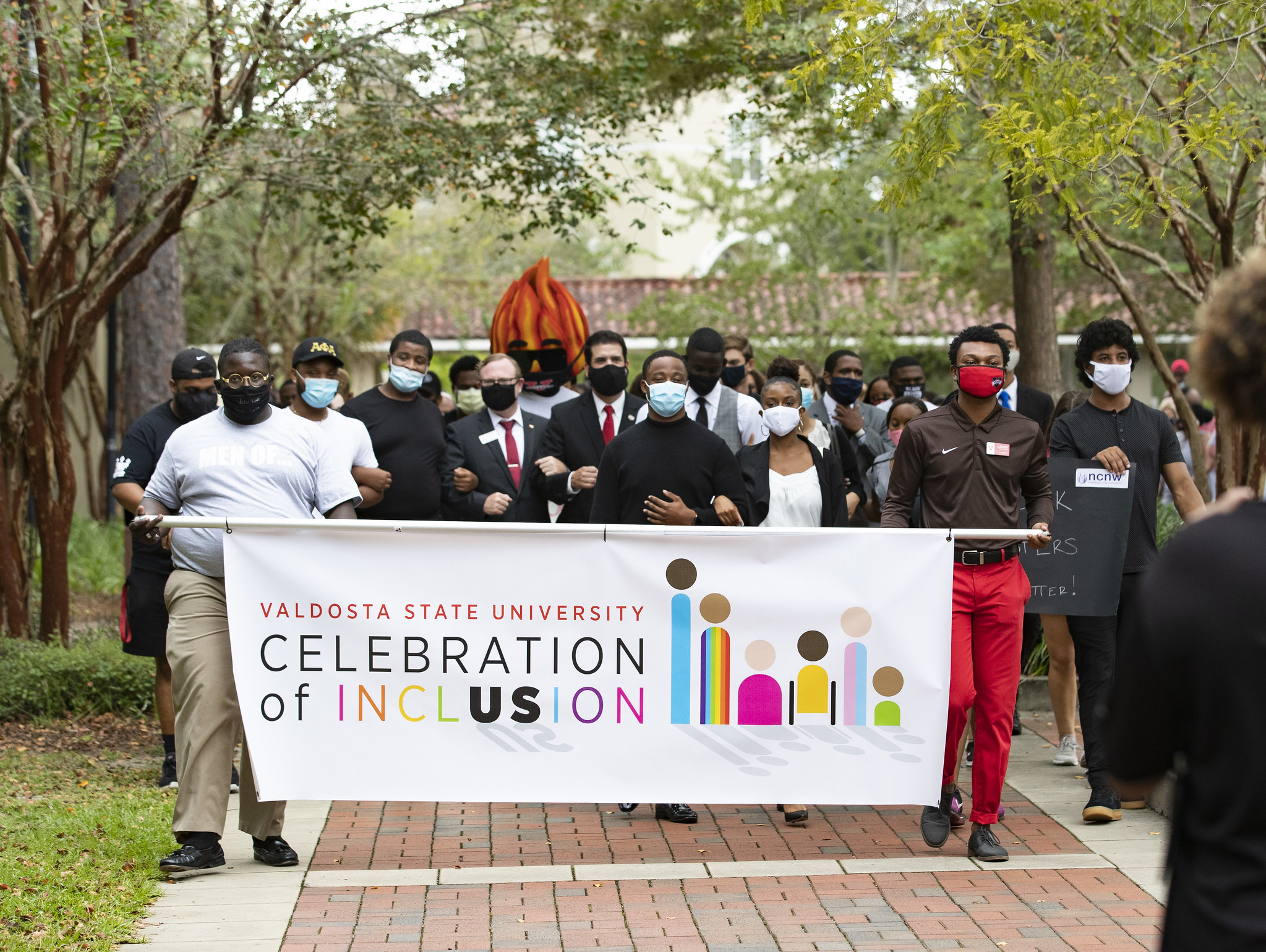 Preparations are already underway for the 2021 Celebration of Inclusion.
Campus Address
3rd Floor Student Union
Mailing Address
1500 N. Patterson St.
Valdosta, GA 31698