Celebration of Inclusion planned for VSU campus community
September 18, 1963 is an important date in the history of Valdosta State University.
On that day, Drewnell Thomas, age 17, and Robert Pierce, age 18, entered what was then Valdosta State College as the institution's first African American students. The admittance of Ms. Thomas and Mr. Pierce paved the way for our university to become as diverse as it is today.
---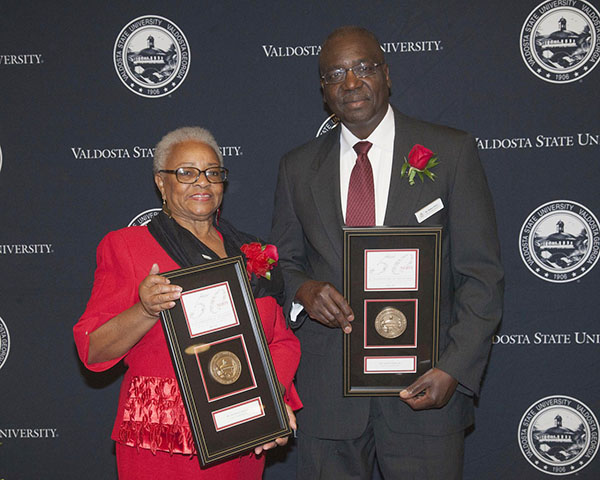 ---
So, on this September 18, 2020, 57 years after the integration of our campus, we will celebrate our diversity and champion inclusivity. Being an inclusive campus means everyone is valued here regardless of race, ethnicity, religion, gender, sexual orientation or identity, age, education, or disability. The commitment to being an inclusive campus requires difficult conversations, taking actions, and ongoing collaboration, to unite students, faculty, staff, administrators, and alumni in a promise of progress.
We invite you, our campus community, to come and celebrate our differences and unite as one. Events include a ceremony on the front lawn, a cookout following, and then a chance to hear a unique perspective from the Georgia State President of the NAACP, Rev. James Woodall.
Celebration of Inclusion for Valdosta State University Front Lawn Ceremony
Speakers
11:00 am

Dr. Richard Carvajal, President
Dr. Vince Miller, Vice President for Student Affairs
Melissa Wolfe, Student Government Association President
Nyla Williams, VSU NAACP President
Kaleigh Zoucha, VSU Women's Head Volleyball Coach
Unity Lunch
11:30am – 1:30pm
Inclusion Conversation and Q&A with Rev. James Woodall, Georgia State NAACP President
2:00pm
Location SU Ballrooms
Unity Walk
3:00pm
Walk from the Student Union down Oak Street, to Georgia, down the Pedestrian Mall, to the Front Lawn. Conclude with Prayer on the Front Lawn.
Attendees not able to be socially distant from others will be required to wear a mask.
Campus Address
3rd Floor Student Union
Mailing Address
1500 N. Patterson St.
Valdosta, GA 31698