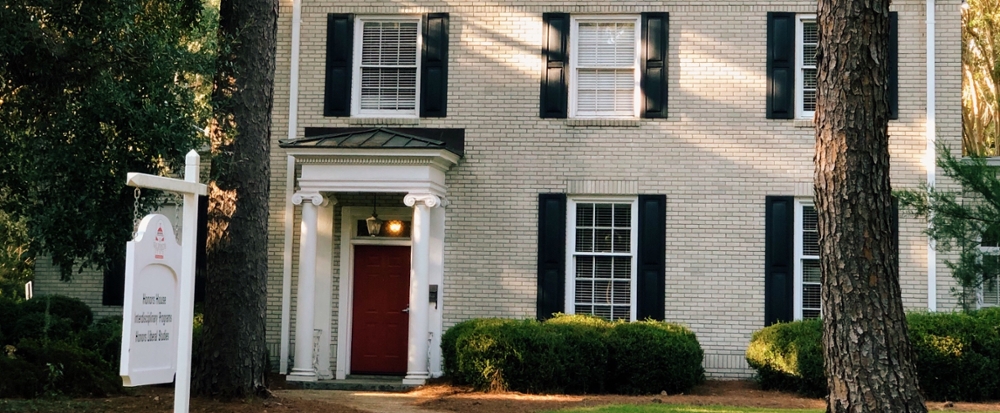 Contract Information
All Honors Contracts are now submitted in the Honors Portal at http://honors.valdosta.edu 


Feel free to contact the Honors College with any questions using this online form. You can also contact the Honors College at 229-249-4894, or visit our office at 222 Georgia Ave.
Apply to be a part of Valdosta State's Honors College program. Students applying to the Honors College benefit from many opportunities such as Priority Course Registration, Undergraduate Research, Honors Scholarships and more! Incoming Freshman, Current Students, and Transfer Students can apply using this form if you meet the specific requirements listed. Applications will be accepted until August 1st for the Fall enrollment and December 15th for the Spring enrollment. The submission of an application is not a guarantee of acceptance into the Honors College.  Applicants will be contacted for official acceptance after a review of the application criteria.
Certification Applications will be accepted until October 31st for the Fall Graduation and March 1st for the Spring/Summer graduation.
Courses not listed as Honors may be available for Honors credit through the Honors Option Contract. These contracts provide students with the flexibility to enroll in their regular courses while completing enhanced assignments or activities that create a more profound learning experience. Honors Option Contracts must be submitted within the first two weeks of the semester.
This evaluation is to be completed by the course instructor after the conclusion of an Honors Option course.
This evaluation is to be completed by the course instructor after the conclusion of the HONS 1990 course.
All Honors College students must complete the Global Experience and Understanding requirement through approved research, service learning, or field experience. This form must be completed the semester before you expect to complete your Global Experience requirement.
The Honors College values experiential and service-learning and the contributions that these experiences make to our students' educations. Honors Scholars and students engaged in Experiential Learning Projects must complete this contract.
The Honors Service Report provides the Honors College with specific information regarding your service and what you have gained from your experience.
229.460.8339
Campus Address
Corner of Georgia Ave and Oak St. Valdosta, Georgia 31698
Mailing Address
1500 N. Patterson St.
Valdosta, GA 31698
Monday-Thursday
8:00 a.m.-5:30 p.m.
Friday
8:00 a.m.-3:00 p.m.