Accessing Courses
NOTE: If you are not in a Georgia ONmyLINE program, see the link below for information on VSU's own course management system, BlazeVIEW.
GOML PROGRAM COURSES.
Fall 2012 and prior
Spring 2013 forward
Fall 2012 and prior
The GOML online courses use the GoVIEW course management system for course delivery, where courses are accessible starting on the first day of class - Click Here for the GOML Academic Calendar.  The GoVIEW System serves as the hub for your GOML courses, where you attend class, correspond with your classmates and professors, check your grades, and much more. To access GoVIEW:
Username: VSU email PID, the first part of email address (i.e. jdoe) + _VSU, or jdoe_VSU
Password: the same as your Banner password used to register for courses.
NOTE: If you have changed your password since you originally registered, you should use the first password you used after changing it from your birthday. If you have forgotten it, or it does not work, follow these directions to obtain it:
Log into the Banner Self Service page here:
Click on the Personal Information Tab
Click on the View eCore/VSU Online/GOML username and request password link
The GOML password will be e-mailed to your VSU e-mail address
Try logging in to the GoVIEW Vista platform again
Click here for the GoVIEW help pages, or call toll-free 855-772-0423. Be sure to identify yourself as a GOML student.
HINTS:
It is recommended that you independently save and retain all your work that you submit to GoVIEW, as access to courses ends at the end of the term.
To hide 'old' courses in the system, click on the pencil icon in the upper left corner of the Course List box. Next to the course you wish to hide, click "Hide Link."

Spring 2013 forward
Blackboard will be ending support for the system that powers GoVIEW in January 2013.  As such, the Board of Regents of the University System of Georgia (USG) approved the selection of Desire2Learn (D2L) as the next learning management system for the USG.  When GOML and VSU Online transition to D2L for Spring 2013 instruction, the environment will be rebranded as GoVIEW. There will be a new URL and username/password to access GOML courses starting Spring 2013 and additional information about these changes will be forthcoming. Students will maintain access to GoVIEW (Fall 2012 and prior courses) until the beginning of February 2013 at which point GoVIEW access will be removed.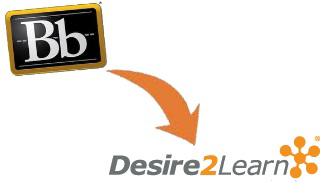 VSU PROGRAM COURSES
Click here for information on the course management system for VSU programs only, BlazeVIEW
229.333.7167
Campus Address
Education Center
301 Baytree Road
Valdosta, GA 31698


Mailing Address
1500 N. Patterson St.
Valdosta, GA 31698