Boston Brass Performs with Blazin' Brigade
The world renowned Boston Brass will conclude a three day residence at Valdosta State University by performing with the Blazin' Brigade marching band at halftime on November 10, 2018, at the VSU vs. West Georgia football game. The quintet will join with Blazin' Brigade to present A Blazer Salute to Veterans. The University of West Georgia marching band will also join in on a mass band performance of America, the Beautiful.
The Boston Brass will begin their residency on Thursday, November 8, by working with students and presenting a recital at 6:00 PM in Whitehead Auditorium on the VSU campus. Immediately after the recital, the quintet will present a masterclass with VSU students in the Choir Room at 7:00 PM. These events are free and open to the public.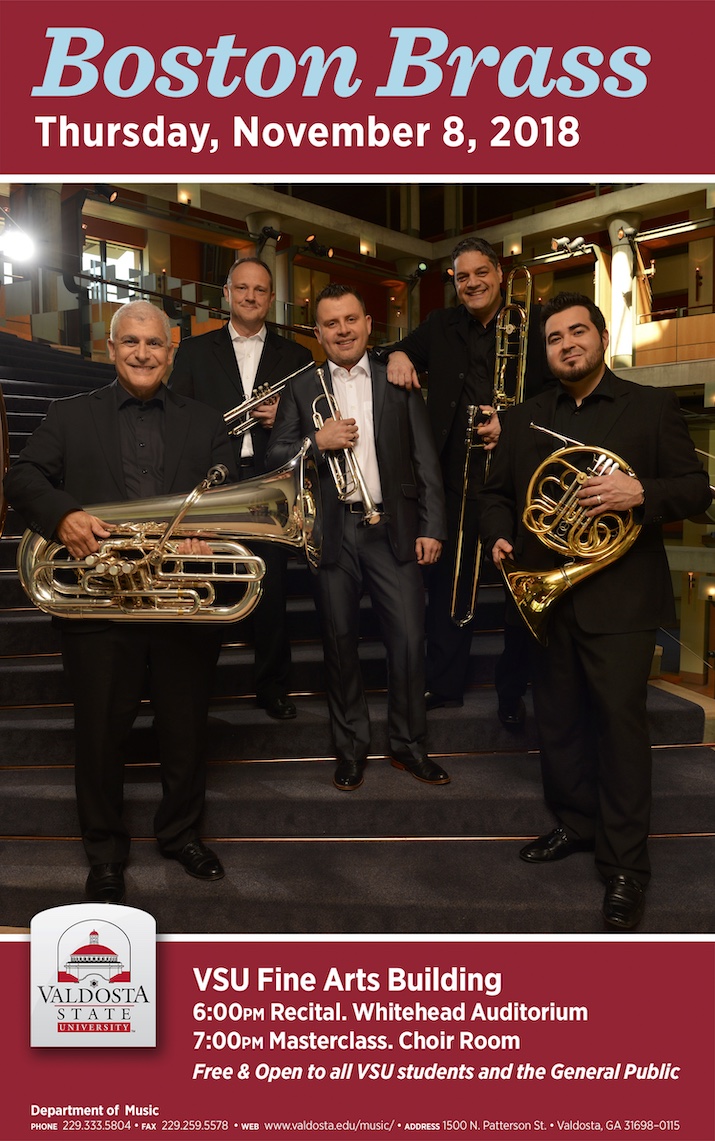 Campus Address
203 W. Brookwood Ave Valdosta, Georgia 31698
Mailing Address
1500 N. Patterson St.
Valdosta, GA 31698
Monday-Thursday
8:00 a.m. - 5:30 p.m.
Friday
8:00 a.m. - 3:00 p.m.