About Public Administration
Coordinator of Public Administration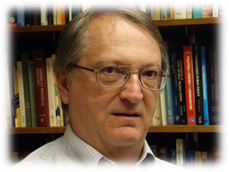 Welcome to the Public Administration program at Valdosta State University. Our MPA program is fully accredited by the Network of Schools of Public Policy, Affairs, and Administration (NASPAA), and is designed to serve both pre-service and in-service students. The program prepares pre-service students for careers in public service or in the non-governmental organization sector, and provides in-service students with valuable training that will enhance their current careers or prepare them for a career change. 

The MPA program is offered at Moody Air Force Base (Valdosta) and online. The Human Resource Management concentration is offered at Moody AFB in five week concentrated sessions. The Public Policy and Public Sector Management concentrations are offered exclusively via the Internet, allowing in-service students to complete their degree program from anywhere in the world.
An outstanding faculty serves the Public Administration program. In addition to holding a terminal degree in their field, many of the faculty members have practical management experience in public and non-governmental organizations.
Again, welcome to the program. I hope that you find our program to be one that meets your needs and interests. 

Robert (Sherman) Yehl
Public Administration Program Coordinator, a.i.