Sankofa Society
 
Gladney Receives the 2022 
College of Humanities & Social Sciences Honored Alumni Award
 
Brooke L. Gladney is the Texas Legends Director of Community Impact and Operations. Born in Atlanta, Georgia, residing in College Park. I was raised in a single-parent household, as the only girl of four childen. I raised throughout the Metro-Atlanta area. I moved to South Georgia to attend Valdosta State University. As a proud Alumni, I possess a B.B.A in Marketing and a B.B.A. in Business Management, in addition to a minor in African American studies. Returning to Atlanta, to attend Georgia State University (GSU), I obtained a M.S. in Sport Administration. My experience includes working with the WNBA's Atlanta Dream and the Atlanta Hawks. I have also served in AmeriCorps as the first sports member for Notre Dame Mission, where I served in the Southwest Atlanta at the Andrew and Walter Young YMCA and the Arthur M. Blank YMCA, also known as the Y City League. I transitioned into the Sports Coordinator role for the Y City League, after my service year. Each role has allowed me to actively engage in all of my passions; sports, community, youth and business. Currently, I serve as the Director of Community Impact and Operations for Texas Legends, the G League Affiliates of the Dallas Mavericks. My role is to oversee game day operations, youth programs and community events, including maintaining relationships with local partnering schools. This new journey is exciting, as I develop personally, away from familiaralities. I read, cook, and exercise more often, in addition to researching subjects that are relevant to my life's plan. The goal is for all of the pieces to make it to the other side of the board, because that is where transformations are made.
Love Receives the 2021 
College of Humanities & Social Sciences Distinguished Alumnus Award
 
Jacobe D. Love is the experienced photographer, videographer, writer and video editor cultivated his skills at The Valdosta State University (Valdosta Ga.). Jacobe has amassed an impressive career spanning a 10-year period with television, film and poetry.  He has worked as a production assistant for Pierce Studio Portrait Photography and a field photographer for WLTZ NBC38. Love has experience working with the Springer Film Institute (Columbus Ga.) and has won awards for multiple short films. His passion for storytelling is what gave life to the creation of JLove Media Productions. A native of Columbus, Georgia and a graduate of William Henry Shaw High School's Broadcast and Video Program, Love wants to also afford others the opportunity in this industry. As J Love Media Productions expands he hopes this will be a place of creative expression and artistic work for others to thrive. Coming off the success of the documentary, A Dangerous Silence, Love is now working on his second feature film. This Untitled Drama follows a young successful chef who battles addiction, while wrestling with ghosts of a man he never knew... his own father. He also is a High school teacher at Shaw where he teaches Audio Video Technology and film. 
New Deputy Director for the Superior Courts of Washington D.C.

Copeland Receives the 2018
Arts & Sciences Distinguished Alumnus Award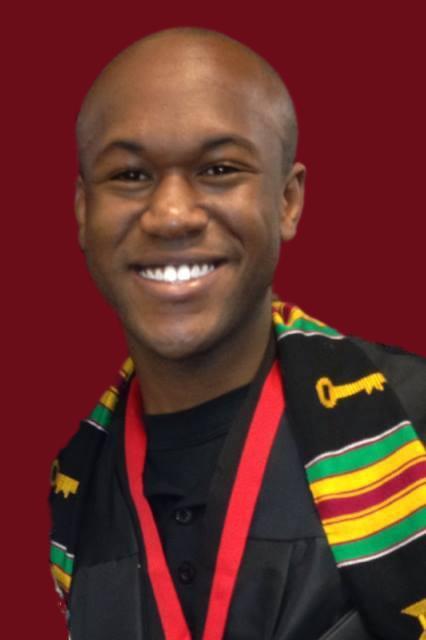 Kameron J. Copeland graduated Magna Cum Laude from VSU with his Bachelor's of Fine Arts degree in Mass Media and a Minor in African American Studies in 2013. He was also recognized as the top student for the African American Studies Program that year as well. Since that time, Kameron has earned two masters degrees, one in Film and Television from Savannah College of Art and Design, and the other in Communications Arts from VSU, AND a bachelor's degree in biology from Savannah State University this past summer. Mr. Copeland has published articles in the Journal of Medical Humanities, the Journal of Black Sexuality and Relationships, and the Journal of Men's Studies. He is current an Annenberg Fellow and doctoral student in the Division of Cinema and Media Studies at the University of Southern California in Los Angeles. His research focus includes Black Studies, African American Cinema, Black Men and Masculinities, Medical Humanities, New Black Realism, and African American Muslims in Film and Media, just to name a few.
Goodwin Receives the 2014
Arts & Sciences Distinguished Alumnus Award

"Building a Reputation, Perfecting a Craft"
GALA PATRICE GOODWIN is a proud alumnus of Valdosta State University, where, in 2005, she graduated Magna Cum Laude and received a B.F.A. in Mass Media with an emphasis in production and a minor in African American Studies. Inspired by her experiences at Valdosta State, Gala went on to pursue her Master's Degree in African American Studies from Temple University. Gala has amassed a broad scope of experiences, from producing award-winning films to gracing the sets of theatrical and television hits such as Stomp the Yard, Let's Make a Deal, Tyler Perry's Meet the Brown, Robert Townsend's Partner in Crime: The Next Generation and several others. As a result of her contribution to the film industry, the documentary project, African Independence, received research and development funding from the Diversity and Innovation Grant offered by the CPB -- Corporation for Public Broadcasting, the parent company of PBS. The film recently premiered at the San Diego Black Film Festival, winning the award for best documentary. 
Bell Receives the 2013
Arts & Sciences Distinguished Alumnus Award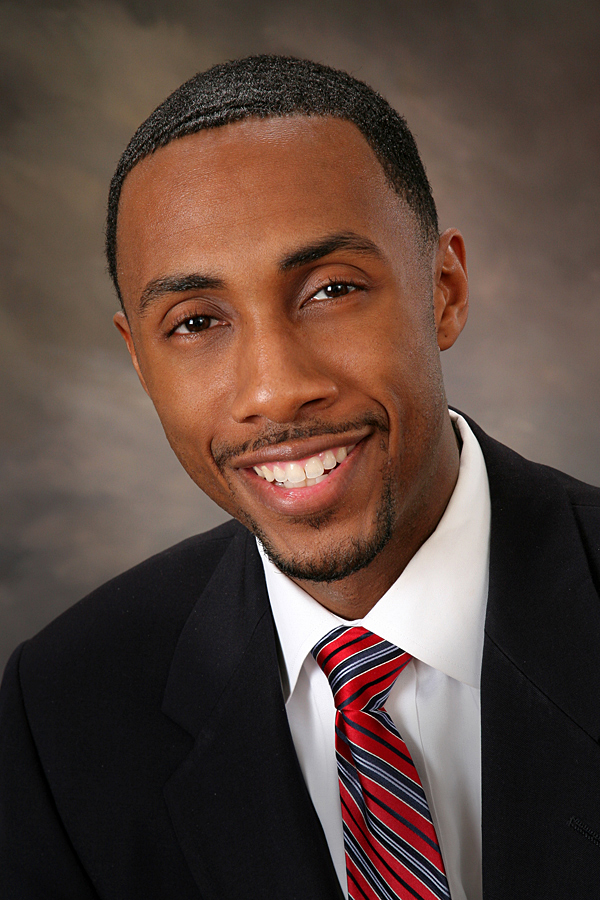 Attorney Ashley D. Bell, a Hall County native, was elected in 2008 at age 27 to become Hall County's youngest ever Commissioner and one of the youngest in the State of Georgia. A 2001 graduate of Valdosta State University, Bell earned a B.A. degree in political science and the minor certification in African American Studies. Serving two terms as the VSU SGA president, he is also one of the charter members of the VSU Chapter of Iota Phi Theta, Fraternity, Inc. Upon graduation, Bell attended law school at the University of Georgia and Louisiana State University. He is also honored to be a 21st Century Leadership Fellow at the Harvard University, John F. Kennedy School of Government. Commissioner Bell is a partner at Bell & Washington, LLP, practicing law throughout the State of Georgia and Alabama. Having been involved in politics his entire adult life, Bell's political career has been chronicled in the Wall Street Journal, L.A. Times, NY Times, USA Today, The New Yorker, AJC, and many other news sources. 
Wright Receives the 2012
Arts & Sciences Distinguished Alumnus Award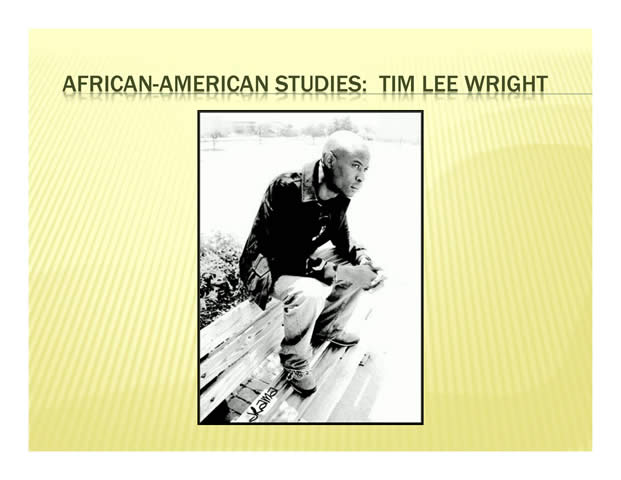 Tim Lee Wright graduated from VSU in 1999 with a "well-designed" Bachelor of Arts Degree in Interdisciplinary Studies.  Using his rigorous preparation in three academic disciplines (AFAM Studies, History and Philosophy), Tim Lee has taken the opportunity to pursue his passion as a playwright that began at VSU. Since his graduation, he has continued to develop his craft, teaching drama at a local high school in Brunswick, GA and writing over 30 plays with historical, social, and political themes that often transcend race. Lee's goal is "to bring everyone to the theatre to experience the human condition expressed through meaningful words coming to life on stage from a perspective that does not isolate any one group, but opens the beauty of theatre to everyone."   Tim Lee is the proprietor and founder of Real Drama Theater in Macon, GA
Carter Receives the 2011
Arts & Sciences Distinguished Alumnus Award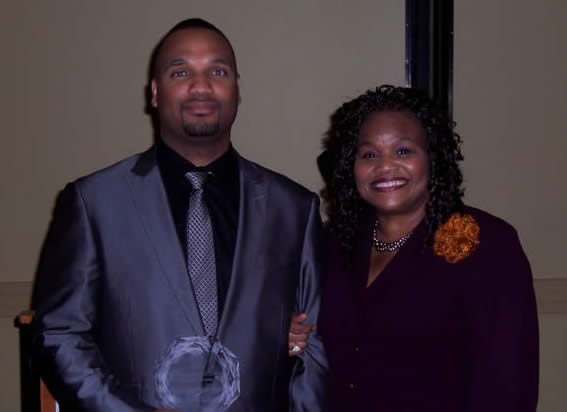 Charleston L. Carter, a native of Adel, Georgia, graduated from Valdosta State, earning a B.A. and an M.S. Degree in Criminal Justice.  He was also one of the first to complete the minor certification in AFAM Studies. He has served as the Tifton Judicial Circuit Court Administrator (Tifton); Court Administrator for Athens-Clarke County (Athens); and currently serves as the Superior Court Program Administrator/Director of Case Management for Fulton County (Atlanta). A few of his notable achievements include budgeting and helping to manage a $26M budget for a state health organization, saving the Circuit Court $500,000 by negotiating an online services contract, as well as saving the court $150,000 in court reporter fees by making exceptional recommendations.  Carter also received an award for designing the State Seal for the Georgia Council of Court Administrators in 2008 and was one of the first four students from Georgia to graduate from the Michigan State University's Judicial Administration Program in May 2011. Carter is a member of 16 professional organizations, including the National Association of Court Management (NACM) and serves as an adjunct professor at Valdosta State.
Africana Studies
1107 Nevins Hall

Valdosta, Georgia 31698

Mailing Address
1500 N. Patterson St.
Valdosta, GA 31698

Monday-Thursday 8:00am-5:30pm

Friday:  8:00am-3:00pm