AFAM Distinguished A&S Alumnus
 
Copeland Receives the 2018 
Arts & Sciences Distinguished Alumnus Award
Kameron J. Copeland graduated Magna Cum Laude from VSU with his Bachelor's of Fine Arts degree in Mass Media and a Minor in African American Studies in 2013. He was also recognized as the top student for the African American Studies Program that year as well. Since that time, Kameron has earned two masters degrees, one in Film and Television from Savannah College of Art and Design, and the other in Communications Arts from VSU, AND a bachelor's degree in biology from Savannah State University this past summer. Mr. Copeland has published articles in the Journal of Medical Humanities, the Journal of Black Sexuality and Relationships, and the Journal of Men's Studies. He is current an Annenberg Fellow and doctoral student in the Division of Cinema and Media Studies at the University of Southern California in Los Angeles. His research focus includes Black Studies, African American Cinema, Black Men and Masculinities, Medical Humanities, New Black Realism, and African American Muslims in Film and Media, just to name a few.
Goodwin Receives the 2014
Arts & Sciences Distinguished Alumnus Award

"Building a Reputation, Perfecting a Craft"
GALA PATRICE GOODWIN is a proud alumnus of Valdosta State University, where, in 2005, she graduated Magna Cum Laude and received a B.F.A. in Mass Media with an emphasis in production and a minor in African American Studies. Inspired by her experiences at Valdosta State, Gala went on to pursue her Master's Degree in African American Studies from Temple University. Gala has amassed a broad scope of experiences, from producing award-winning films to gracing the sets of theatrical and television hits such as Stomp the Yard, Let's Make a Deal, Tyler Perry's Meet the Brown, Robert Townsend's Partner in Crime: The Next Generation and several others. Having experienced such a diverse scope of production experience has made her a uniquely enterprising producer.
Her earliest experiences were colored with journalism, interviewing, and news broadcast. She continued to under-gird her writing foundation by pursuing creative writing, academic writing, and professional writing. As a result of her contribution to the film industry, the documentary project, African Independence, received research and development funding from the Diversity and Innovation Grant offered by the CPB -- Corporation for Public Broadcasting, the parent company of PBS. The film recently premiered at the San Diego Black Film Festival, winning the award for best documentary. 
Most recently, Gala's work has involved managing teams and events—creating and building relationships as a freelance producer, serving as a communications liaison between executives to maintain integral vision, and coordinating live events as well as scripted projects. Her journey has been characterized by a whirlwind of opportunities—some strategic, most divine. Gala believes, "Great experiences groom greatness; the World isn't ready!" African American Studies is honored to name Ms. Gala Patrice Goodwin as its "Outstanding Alumnus of the Year" for the College of Arts and Sciences.
Bell Receives the 2013
Arts & Sciences Distinguished Alumnus Award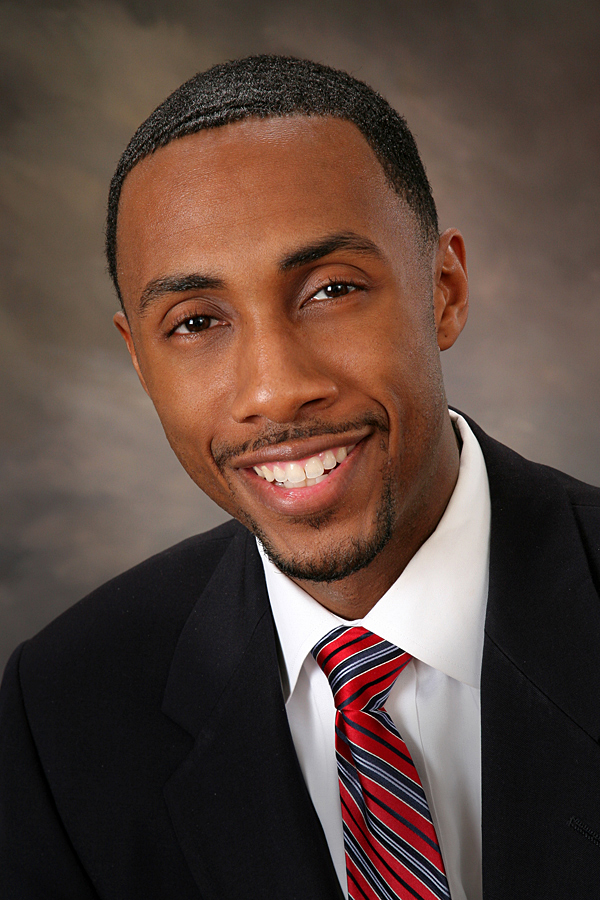 Attorney Ashley Bell is an aggressive civil litigator that has argued before judges and magistrates across the State of Georgia.  His advocacy for his clients has taken him from local Superior Courts all the way to the Supreme Court of Georgia. Attorney Bell is also listed in the "Red Book" as an experienced Public Finance attorney representing local governments throughout the southeast. Ashley D. Bell, a Hall County native, was elected in 2008 at age 27 to become Hall County's youngest ever Commissioner and one of the youngest in the State of Georgia.  A 2001 graduate of Valdosta State University, Bell earned a B.A. degree in political science and the minor certification in African American Studies.  Serving two terms as the VSU SGA president, he is also one of the charter members of the VSU Chapter of Iota Phi Theta, Fraternity, Inc.
Upon graduation, Bell attended law school at the University of Georgia and Louisiana State University.   He is also honored to be a 21st Century Leadership Fellow at the Harvard University, John F. Kennedy School of Government. Commissioner Bell is a partner at Bell & Washington, LLP, practicing law throughout the State of Georgia and Alabama.  Having been involved in politics his entire adult life, Bell's political career has been chronicled in the Wall Street Journal, L.A. Times, NY Times, USA Today, The New Yorker, AJC, and many other news sources. 
Wright Receives the 2012
Arts & Sciences Distinguished Alumnus Award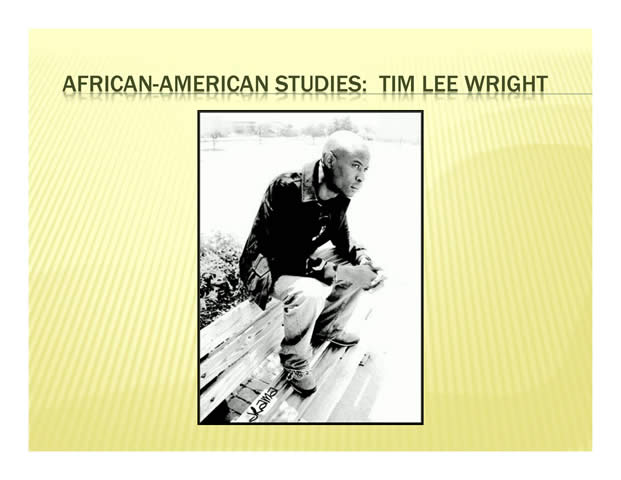 Tim Lee Wright graduated from VSU in 1999 with a "well-designed" Bachelor of Arts Degree in Interdisciplinary Studies.  Using his rigorous preparation in three academic disciplines (AFAM Studies, History and Philosophy), Tim Lee has taken the opportunity to pursue his passion as a playwright that began at VSU. Since his graduation, he has continued to develop his craft, teaching drama at a local high school in Brunswick, GA and writing over 30 plays with historical, social, and political themes that often transcend race. Lee's goal is "to bring everyone to the theatre to experience the human condition expressed through meaningful words coming to life on stage from a perspective that does not isolate any one group, but opens the beauty of theatre to everyone."   Tim Lee is the proprietor and founder of Real Drama Theater in Macon, GA
Carter Receives the 2011
Arts & Sciences Distinguished Alumnus Award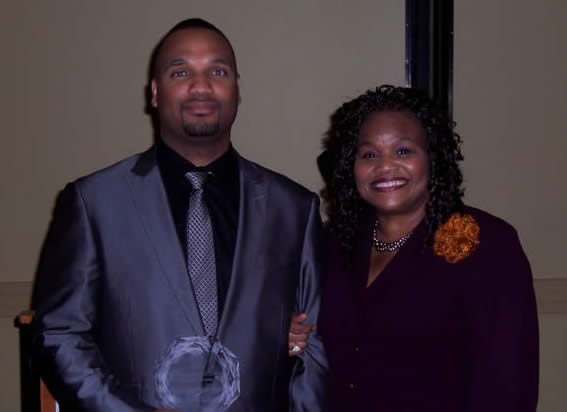 Charleston L. Carter, a native of Adel, Georgia, was awarded the departmental College of Arts and Sciences' 2011 Distinguished VSU Alumnus Award on Thursday, October 13th at the inaugural awards dinner.  Presenting the award was Dr. Shirley H. Hardin, director of VSU's African American Studies (AFAM) Program.  Carter graduated from Valdosta State, earning a B.A. and an M.S. Degree in Criminal Justice.  He was also one of the first to complete the minor certification in AFAM Studies. A polished communicator, Carter is a highly motivated professional with over 14 years experience and extensive knowledge of all levels of court operations in the Georgia legal system.  He has served as the Tifton Judicial Circuit Court Administrator (Tifton); Court Administrator for Athens-Clarke County (Athens); and currently serves as the Superior Court Program Administrator/Director of Case Management for Fulton County (Atlanta).
A few of his notable achievements include budgeting and helping to  manage a $26M budget for a state health organization, saving the Circuit Court $500,000 by negotiating an online services contract, as well as saving the court $150,000 in court reporter fees by making exceptional recommendations.  Carter also received an award for designing the State Seal for the Georgia Council of Court Administrators in 2008 and was one of the first four students from Georgia to graduate from the Michigan State University's Judicial Administration Program in May 2011. Carter is a member of 16 professional organizations, including the National Association of Court Management (NACM) and serves as an adjunct professor at Valdosta State.
Campus Address


Nevins Hall

1107 Nevins Hall

Valdosta, Georgia 31698

Mailing Address
1500 N. Patterson St.
Valdosta, GA 31698

Monday-Thursday 8:00am-5:30pm

Friday:  8:00am-3:00pm