Open House Registration for Saturday, February 4, 2017
2016-2017 Dates
Saturday, February 4, 2017 (register below now)
Saturday, April 1, 2017 (registration coming soon)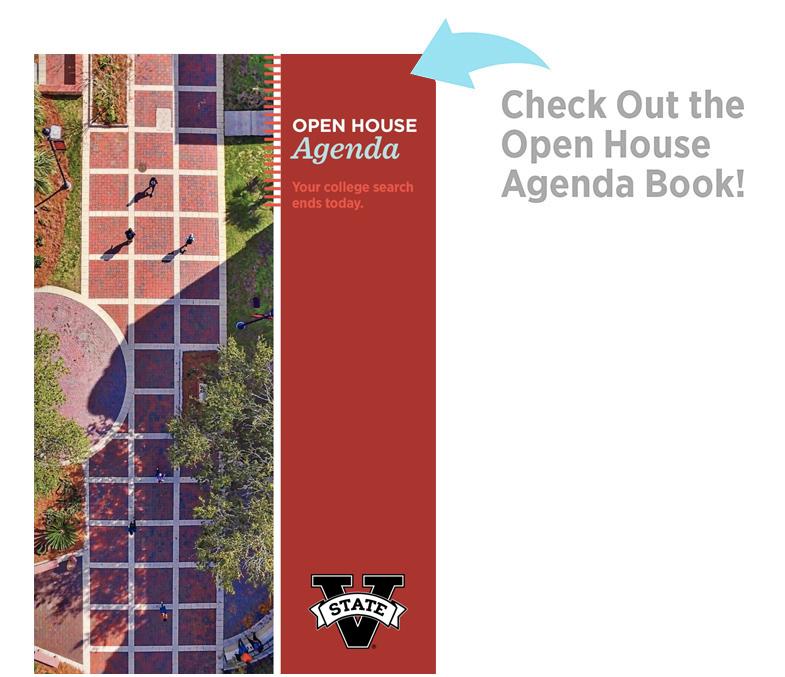 Check Out the Open House Agenda Book!
Valdosta State is opening its doors to show you what we have to offer! VSU's Open House is an all-day event designed to show you the Valdosta State experience.
During the day, you and your family will experience Valdosta State University by:
Engaging with the entire VSU community including all Academic departments, Student Life representatives, and support services.
Exploring our campus through a walking tour led by a current and accomplished VSU student. You will see residence halls, the library, the student union, academic areas, and much more.
Enjoying lunch in our dining hall.
Check-in starts at 9:00 a.m. at our PE Complex (we will send you directions). The day concludes at 3:00 p.m.
**Group tours are discouraged to attend Open House. Please contact our department to reserve a private appointment.
Please register for the event:
Red asterisks (*) indicate fields that are required for submission.