Step 1:
Swipe your VSU 1Card or guest printing card.  Then, open the copier lid.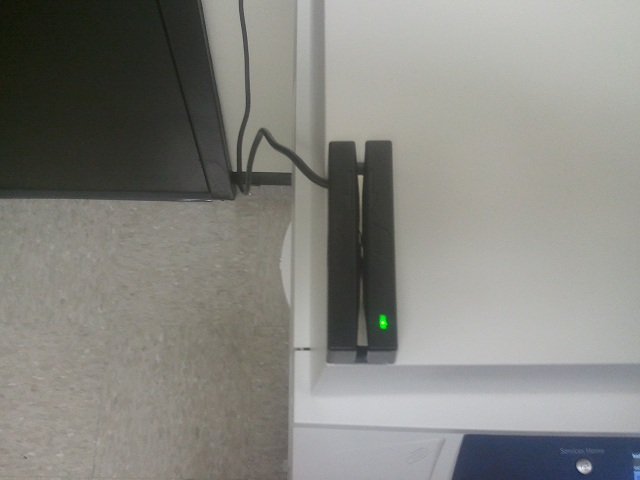 Step 2:
Place your document in the upper right-hand corner of the scanning surface with the length of the document aligned with the top-edge of the scanning surface. 
Then, close the copier lid.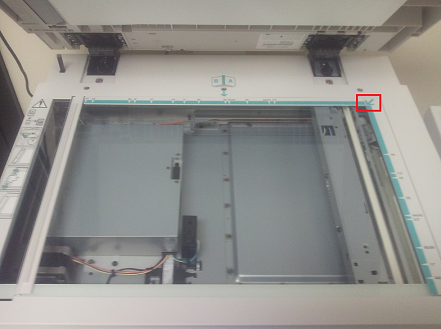 Step 3:
Use the keypad to enter the number of copies desired. 
Step 4:
Select 2-sided printing if desired.
Step 5:
Press the Start button.
Step 6:
The amount of time you have remaining before you will need to swipe your card again is displayed in the lower right corner of the Omega Terminal touchscreen.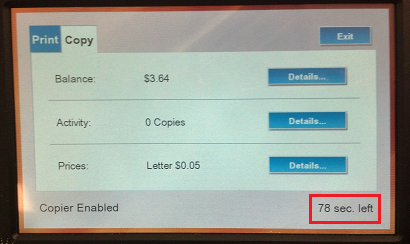 Step 6:
Once you are finished copying, press the Exit button on the top-right of the Omega Terminal touchscreen.  Failure to logout may result in other people using your allotment.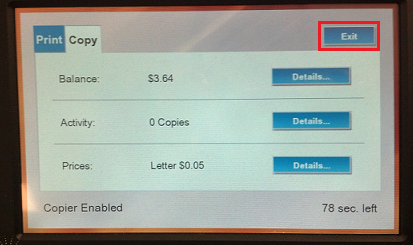 Congratulations!
You have successfully learned How to Copy. If you have any questions or issues, you can call the IT Solutions Center at 229-245-4357 or e-mail them at  solutions@valdosta.edu. Please note that our work request system can only accept emails sent from a VSU email address.
Division of Information Technology
1500 N. Patterson St. Valdosta, Georgia 31698
Mailing Address
1500 N. Patterson St.
Valdosta, GA 31698
Solutions Center
Fax
Fax: 229.245.4349

VSU Solutions Center


Eastern Standard Times

Mon-Thurs: 8 am - 7 pm

Friday: 8 am - 5 pm


Saturday: 9 am - 2 pm

Sunday: 9 am - 3 pm