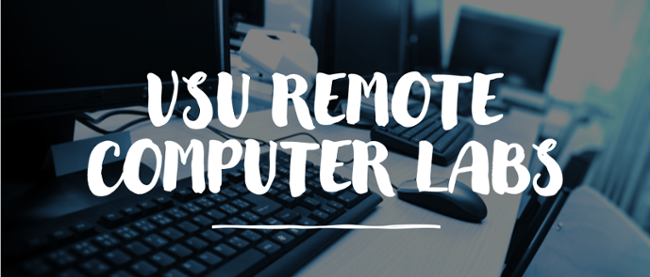 Remote Computer Labs
Currently, remote lab access is not available.
Although you no longer have remote access to the lab software applications, students and employees can still access the Microsoft Office software that was available on the remote computers by installing the applications on their personal devices at no charge. You can find instructions on how to install Microsoft Office on your personal devices at Microsoft Education.
For assistance, please contact VSU Solutions Center during normal business hours.
229.245.4349
Campus Address
1500 N. Patterson St. Valdosta, Georgia 31698
Mailing Address
1500 N. Patterson St.
Valdosta, GA 31698

VSU Solutions Center


Eastern Standard Times

Mon-Thurs: 8 am - 7 pm

Friday: 8 am - 5 pm


Saturday: 9 am - 2 pm

Sunday: 9 am - 3 pm