VoIP Phone Services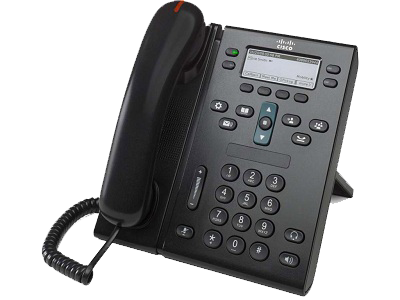 Learn About Cisco VoIP Phones
Features - What does the Cisco Voice over Internet Protocol (VoIP) system offer?
Guides - Learn about the different phone models and access quick reference guides.
Conference Calling - Learn how to establish a conference call.
Voicemail PIN Reset - Change the PIN used to access your personal voicemail.
Speed Dial and Line Settings - Learn how to set up speed dial numbers and configure line settings for call forwarding and other options. 
Cisco User Configuration Site - Go here to setup speed dial numbers and line configurations.
Jabber- Learn how to use Jabber, an instant messaging client included as part of VSU's telephone services solution.
Training - Attend a hands-on session to learn how to use your new VoIP phone. Training Orientation PowerPoint
Policies and Rates - This section provides information regarding policies and rates for items like international and long distance calls.
Billing Questions - Please email commsys@valdosta.edu with any billing questions you may have.
Service Requests -  Need help? This section details the steps needed to request a new telephone line for an office, phone repairs, phone upgrades, reset default PIN, etc.
Common Questions - This section answers many of questions you may have about the new phone system.
229.245.4349
Campus Address
1500 N. Patterson St. Valdosta, Georgia 31698
Mailing Address
1500 N. Patterson St.
Valdosta, GA 31698

VSU Solutions Center


Eastern Standard Times

Mon-Thurs: 8 am - 7 pm

Friday: 8 am - 5 pm


Saturday: 9 am - 2 pm

Sunday: 9 am - 3 pm