About Finance and Administration
VICE PRESIDENT TRAYCEE MARTIN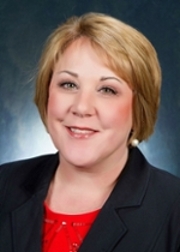 Traycee Martin
Vice President 
Finance and Administration


The Vice President for Finance and Administration (VPFA) is responsible for the development and administration of the annual budgets,fiscal analysis and planning; financial reporting; auxiliary services; contract administration; purchasing; facilities management; and assisting the President with strategic planning and development.  
In addition to developing and implementing policies to promote and achieve financial sustainability, administrative excellence and a vigorous infrastructure for Valdosta State University the VPFA considers the cost implications of our actions, inactions and decisions.
In recent years, Valdosta State University has made significant strides towards addressing the financial challenges that have resulted from a declining enrollment and large cuts in state appropriations.  Through innovative revenue generations and efficiency initiatives, operational improvements and administrative reforms our team is dedicated to collaborative partnerships that lay the foundation for an exemplary service delivery process.  Finance and Administration is fully aligned with the strategic and academic priorities of the University, and each of the units within our division tasked with implementing the process necessary to achieve lasting excellence. 
Five departments report to the Vice President for Finance and Administration. Each unit is guided by their individual goals and objectives to accomplish the Division mission. The nature of each unit's business is contingent on the university's continuous need for people, facilities, products, activities, funds, services and information.  The division is singularly focused on one comprehensive goal: to maintain stewardship of the human and physical resources entrusted to us by the State of Georgia." The results of this effort can be described in three words "accountability in action".  Accountability in action is achieved every year through the completion of three action steps: defining our division plans, implementing our plans and measuring the plan results.
Campus Address
University Center 1205 N. Patterson St. Valdosta, Georgia 31698
Mailing Address
1500 N. Patterson St.
Valdosta, GA 31698