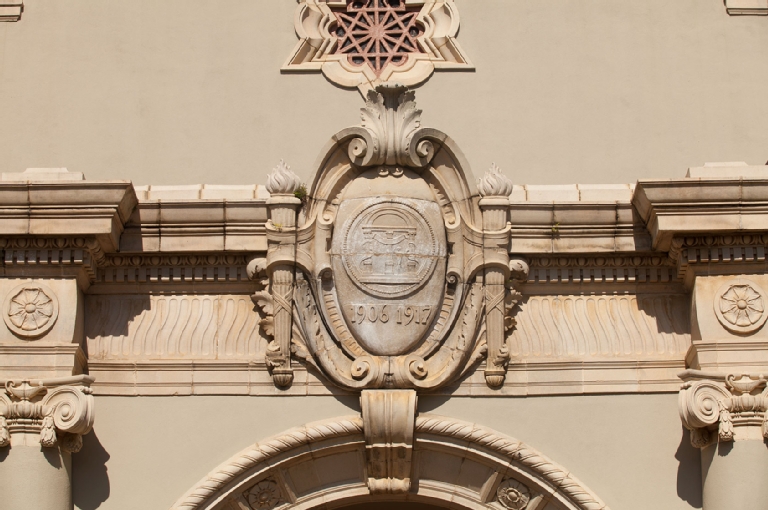 VSU Leadership Academy
The VSU Leadership Academy is designed to cultivate our current and next generation of leaders.  This program utilizes the expertise of the Leaders Lyceum (www.leaderslyceum.com) facilitators to create transformational experiences that accelerate the development of leaders to a stage of greater maturity and effectiveness.  It employs a proven methodology that leverages relevant experiences both inside and outside of work that meets leaders where they are and moves them toward where they need to be.  Grounded in empirical research, this unique approach fosters personal growth that leads to growth in others and a strengthening of relationships across campus units. This program includes important elements from  the USG Executive Leadership Institute (ELI) shown to enhance leadership potential in preparation for future higher level leadership roles. 
Eligibility
Employed at VSU for a minimum of two years 
Serving in a leadership position of manager or higher (i.e. manager, assistant director, associate director, director, department head, assistant dean, associate dean, dean). If an individual with high leadership potential does not currently hold a leadership title as defined, then a letter of recommendation from their director, department head, dean, or division head is required.
Consecutive positive (excellent/outstanding/exceptional) evaluation ratings for the last two years.
Demonstrates potential based on the USG leadership competencies
Commitment: The VSU Leadership Academy requires approximately 40 hours of the scholar's time over an 6-month period in group learning formats, independent study, and action learning with the opportunity for extended mentoring through March 2018. Attendance and participation in all academy activities are required. Absences are unexcused and will result in consideration for removal from the program. The electronic application 'Agreement' field must be checked to be considered. Participation in the Leadership Academy requires a commitment to all aspects of the following planned program activities.
Leadership Academy Components
Group Learning Sessions: Scholars will participate in three full-day group learning sessions focused on moving participants toward an increasing depth of personal understanding. The sessions also include intense introspection that drives growth through challenge-oriented curriculum. 
Assessments: 360° assessments will be administered at the beginning and end of the institute. Scholars will receive feedback acquired from both in and outside of work. Scholars will also participate in a personality assessment to gain in-depth understanding of personality and its influence on leader effectiveness.
Peer Mentoring: Scholars will be divided into Peer Mentoring Groups (PMGs) in class for outside of class activities. The PMG sessions are designed to promote peer-to-peer mentoring and accountability. 
Mentoring (optional): This component is especially beneficial for those high potential leaders considering a future leadership position. It offers one the opportunity to learn from current leaders and ELI graduates on campus as well as to understand the nuances across divisions. Those selecting this opportunity will be matched with a mentor based on career interests and compatibility. Activities may include job shadowing. If a suitable mentor is not available on campus, opportunities off campus mentor will be explored.
Timeline
All sessions with be held on campus in the University Center.
Program Orientation: Monday, December 12, 2016, 3:00-5:00 PM, University Center Cypress Room. Following the orientation session, the Golden profile will need to be completed online 4 to 6 weeks prior to the first class. 
Full-day session: Monday, January 23, 2017, University Center Cypress Room-  Leader Levels 
6-week Application Period: Peer Mentoring & Accountability (2 X 1-hour meetings)
Full-day session: Monday, March 6, 2017, University Center Cypress Room– Diverse Perspectives
6-week Application Period: Peer Mentoring & Accountability (2 X 1-hour meetings)
Mentor/Mentee Matching (Optional): March 27, 2017 (approximately one hour)
Full-day session: Monday, April 17, 2017, University Center Cypress Room – Team Perspectives
Program Completion Ceremony: Tuesday, May 9, 2017 (approximately one hour)
Six-month Follow-up: October 2017
12-month Follow-up: April 2018
2017 Cohort
Fifty applications were received fall 2016. Of those received, a cohort of 35 individuals and three alternates were selected by the selection committee made up of ELI graduates with input from Interim President, Brown.  We are pleased to announce the first cohort for the VSU Leadership Academy:
Lorena  Cole, Communication Disorders
Nicole Cox, Communication Arts
Penelope Croft, Information Technology
Kelly Davidson, Modern & Classical Languages
Donnell Davis, Financial Aid
Malynda Dorsey, Information Technology
Colette Drouillard, Library & Info Studies
Meg Giddings, eLearning
Craig Hawkins, Department of Art & Design
Shanika Hezekiah, Financial Services
Michael Holt, Odum Library - Reference
Michelle Jordan, Graduate School
Andreas Lazari, Mathematics
Lynette Lewis, Student Health
Lavonna Lovern, Philosophy & Religious Studies
Linda Most, Library & Info Studies
David Nelson, Communication Arts
Deborah Paine, Middle Grades and Secondary Education
Chere Peguesse, Student Success Center
Michelle Ritter, Nursing
Leah Robinson, Event Services
Karin Roland, Economics & Finance
Krishnendu Roy, Computer Science
Victoria Russell, Modern & Classical Languages
Tolulope Salami, Chemistry
Sterlin Sanders, Information Technology
Sonya Sanderson, Kinesiology & PE
Donna Sewell, English
Rebecca Smith, Counseling Center
Molly Stoltz, Communication Arts
Keith Warburg, Creative Services
Shani Wilfred, Sociology Anthropology & Criminal Justice
Gerald Williams, Student Affairs/Diversity & Inclusion
Laura Wright, Odum Library - Reference
Christy Yates, Finance & Administration
Greg Henderson, Information Technology (Alternate)
Beatriz Potter, Modern and Classical Languagues (Alternate)
Colin Walker, Communication Arts (Alternate)
Main
Campus Address
University Center Entrance 1
1500 N. Patterson St.
Valdosta, Georgia 31698
Mailing Address
1500 N. Patterson St.
Valdosta, GA 31698