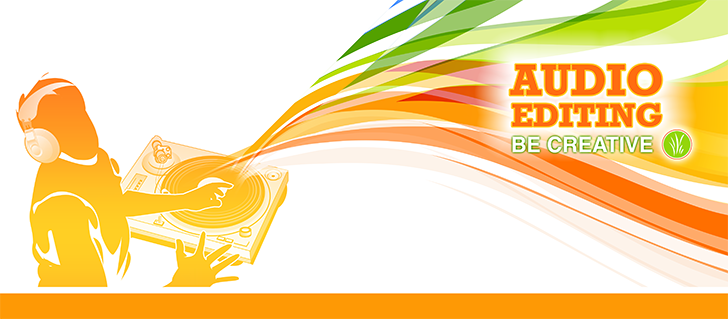 Table of Contents
Scanning
Optical Character Recognition (OCR): Did you need to use a scanner to capture a word document that you may have lost the original electronic version of? No worries! We have a few potential solutions to help you out. Option one: You can use Adobe Acrobat Pro DC's OCR feature after you scan in your document to convert it back to a word file. Option two: If you have more complex tables and special formats in your document, we have a program called OmniScan, which will read out these more complex tables, charts, and graphs and retain their quality better.
3D Printing and Scanning: The NMC has a room dedicated just for the purpose of scanning in an object or even printing out a 3D design you created or found from a public source that is royalty free. Feel free to visit our page to learn more about the process of 3D Scanning. 
Quick Scanning: Do you need to scan in a bunch of documents quickly all at once? We have you covered here also. Make sure to remove any staples and slide your sheets into the feeder of either our ScanSnap machine or our Xerox Multifunctional Printer. Scanning all these documents at once is no more challenging than choosing a few settings and clicking a button. Don't believe us, then come in and we will show you.
Scan to Email: We also can directly scan and email a document from our Xerox Multifunctional Printer with ease. Bring your One Card to gain access to this feature on the Xerox printer, and take advantage of this free service.
Large Document Scanning: Of course, if you need a high-resolution scan of a large book or piece of artwork that you made then you can use one of our much larger Epson flatbed scanners. Our largest scanner is able to do A3 (11"x17") paper size without an issue. If necessary, we can always stitch your scanned in images for larger documents, using Photoshop or PowerPoint. 
Image Scanning: The overall quality is great for scanning with our Epson scanner collection. In general, you won't need anything above 300 DPI, but we can support 9600 dpi with our Epson Perfection V600 Photo Scanners. Thus, archiving old photographs or choosing to digitally re-master them would be more plausible. 
35 mm Slide Scanning: Do you have 35 mm film (negative, positive, etc...) from the ye old days? Great! Let's convert those for you to a digital format. We do charge a $10/hour rate for this service if it takes us over 15 minutes to process.
Digital Imaging
Photoshop: Adobe Photoshop is versatile software, capable of satisfying most digital imaging needs. Mainly this program lands it's popular use for photo editing or correction. It can also be used for generating graphics or neat effects to images. We have a general free 1.5-hour overview workshop available for students, staff, and faculty at VSU to attend. Our goal is to help students break down barriers in learning new programs like Photoshop. 
Illustrator: Are you interested in graphic design? Then Illustrator may be more geared to meet your needs than even Photoshop. The one advantage that Illustrator has over Photoshop is that it works in what is called vector space. This is a huge deal with graphic design! Designers can use this program for website graphics, or general graphics to prepare for print. Vector images are nice because they allow the creator more flexibility with their design size. No matter how large your graphical artwork is while working inside of Illustrator you will always have the same quality (i.e. no pixelation). This is of course for graphic designs you create (shapes and lines), not necessarily for images you pull in from your photographs or scans.  
PowerPoint: Student's may be surprised to learn that not everything needs to be done using Photoshop or Illustrator. Yes, these programs have more to offer than say PowerPoint, yet, they are not as user-friendly to the novice digital citizen. Therefore, we encourage students to also explore PowerPoint's tools and functions for general graphic and animation design. Interestingly enough concepts like layering, alignment, and digital sizing are all present here. Use this software as a foundation to bridge the gap between these more complex programs. Interested in learning more? We have a workshop based around the idea of using PowerPoint to help you make a poster for a symposium or even, for just sheer entertainment.
Where to Edit: All of our computers are equipped with these programs. We have some workers who are highly skilled with these programs and could provide you with instruction on how to use these programs. If you are needing assistance with a class project, or just want some guidance then come to our quiet lab space and speak with a New Media Center technician.     
Audio Editing
Programs: New Media Center provides its patrons with audio editing software programs: Adobe Audition CC, and Audacity. All of these software packages are capable of equalizing, cutting, fading, or adjusting audio files. The best way to learn these programs is to get some hands-on experience by starting with a few basic audio editing projects. The more you utilize the different features of the software program the more sophisticated an audio editor you will become.
Audio Editing Rooms: Our Audio and Digital Media Editing Suites have the equipment you may need to perform general audio engineering for your musical talent. Bring a valid student ID and request a room today to experience it for yourself. 
Video Editing
Adobe Premiere CC: This software application we offer students for video editing. Utilizing this software's tools, students can capture and edit their raw video footage as well as apply a wide range of effects to their video timeline before rendering it out to a DVD or standard video format.
iMovie: The New Media Center also supports more user-friendly video tools such as iMovie. This software application allows students to produce professional videos without having to have an extensive knowledge of non-linear editing.
Screen Capture Software: Do you need to turn your PowerPoint into a video? Either Camtasia or Adobe Presenter can do this for you. However, this is already something PowerPoint can do all on its own. So what is the purpose of Camtasia or Adobe Presenter then? These programs may be more appealing to staff and faculty for the purpose of developing instructional videos for their class or workforce. We have two private studios (Video and Audio Edit Suites) equipped with both software and provide instructional training on how to use Camtasia. Thus, if you need to update your student's about a change in the BlazeView course, or construct a simple video on how to use software for a class project, then come to see us. We can set up a time for you to use one of our rooms and provide instruction on how to use these programs. 
New Media Center
Odum Library 1st Floor


Entrance via Room 1240

Mailing Address
1500 N. Patterson St.
Valdosta, GA 31698
Fax: 229.219.1362

Mon. - Thur.: 8am-5:30pm
Friday: 8am-3pm
Saturday: Closed
Sunday: Closed