Benefits
There are countless reasons why you should sign up for an FLC, but we've listed a few of the benefits for you here. While participating in an FLC you will:
Meet other students with similar interests and academic goals
Form life-long friendships
Increase student-faculty interaction
Be a part of academically and socially supportive learning environments
Ease your transition from high school to college
Develop a commitment to civic engagement and community service
Statistics show students who participate in FLCs and similar programs have higher grade point averages and graduation rates than those who do not
Source: National Study of Living Learning Programs, 2007; A Framework for Assessing Living Learning Communities, 2009.
What Students Say About FLCs

FLCs are designed to ease the transition from high school to college by allowing you to acquire educational and social skills crucial to your long-term academic success, but don't just take our word for it. Take a look at past FLC students' testimonials and hear what they have to say about their experience in an FLC!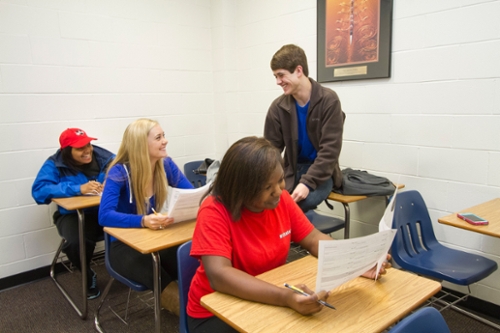 229.259.5073
Campus Address
Department of Centralized Advising 
and First-Year Programs
University Center 1200
1500 N. Patterson St.
Valdosta, GA 31698
Mailing Address
1500 N. Patterson St.
Valdosta, GA 31698