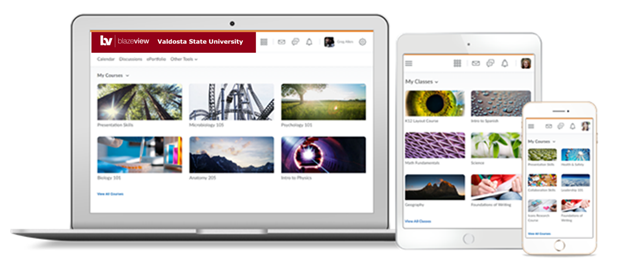 What's New with D2L
What's New with Brightspace (D2L)
This section describes the most recent changes to Brightspace Help, based on the latest release.
For detailed information about new features, fixed issues, and known issues in the latest release, see the current release notes on the Brightspace Community, an additional D2L resource where you can get help from community members, Brightspace experts, access blogs, and peruse FAQs, 24/7.
Note:  Beginning Spring Semester 2019, Brightspace will be on a Continuous Delivery cycle that applies application updates incrementally with no further need for scheduled maintenance periods or downtimes. In the event of Unscheduled Maintenance, the most current information regarding the availability of Brightspace will be posted at the USG Status Page.
Current Release Notes - April 2020
Brightspace Data Sets for Assignments
 topic as the Turnitin Submissions Brightspace Data Set is no longer dependent on the 
d2l.3rdParty.Turnitin.HasPlagiarismPrevention
d2l.3rdParty.Turnitin.HasGradeMark
Current Release Notes
Brightspace Platform April 2020/20.20.4 Current Release Notes
Previous Updates
Brightspace Platform August 2018/10.8.4 Current Release Notes
Brightspace Platform July 2018/10.8.3 Past Release Notes
Brightspace Platform June 2018/10.8.2 Past Release Notes
Brightspace Platform May 2018/10.8.1 Past Release Notes
Brightspace Platform April 2018/10.8.0 Past Release Notes
Brightspace Platform March 2018/10.7.11 Past Release Notes
Campus Address
Odum Library
Second Floor - Suite 2621
1500 N. Patterson St. Valdosta, Georgia 31698 Email Address
blazeview@valdosta.edu
Mailing Address
1500 N. Patterson St.
Valdosta, GA 31698