Contact

  229-245-3869


  229-259-5576

Campus Address
Psychology Bldg. 3rd Floor
1500 N. Patterson St.
Valdosta, Georgia 31698 Email: giftedstudies@valdosta.edu
Mailing Address
1500 N. Patterson St.
Valdosta, GA 31698
Contact Us
Contact

  229-245-3869


  229-259-5576

Campus Address
Psychology Bldg. 3rd Floor
1500 N. Patterson St.
Valdosta, Georgia 31698 Email: giftedstudies@valdosta.edu
Mailing Address
1500 N. Patterson St.
Valdosta, GA 31698
Contact Us
Gifted Summit 2011
Center for Gifted Studies, Department of Psychology & Counseling
Dewar College of Education, Valdosta State University
Saturday, November 19, 2011, Psychology Building #1204
The Gifted Summit 2011 was the inaugural event for the Center for Gifted Studies. Thomas P. Hébert, Ph.D. was kind enough to deliver the keynote presentation. He also gave us permission to make his presentation available through the Center for Gifted Studies. Please select the link below to view his keynote presentation.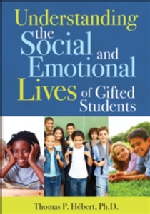 Dr. Hébert is the author of Understanding the Social and Emotional Lives of Gifted Students (2011).
Keynote presentation, Thomas P. Hébert, Ph.D.
Creating Classroom Environments to Support Social and Emotional Development
Educators want to design learning environments in which individual differences are honored, students are encouraged to ask and answer complex questions, and young people feel valued. This session presents a variety of activities to assist teachers in creating classrooms where gifted students feel welcome and respected. Teachers learn how to facilitate non-threatening and enjoyable activities to establish a climate of support.
Contact

  229-245-3869


  229-259-5576

Campus Address
Psychology Bldg. 3rd Floor
1500 N. Patterson St.
Valdosta, Georgia 31698 Email: giftedstudies@valdosta.edu
Mailing Address
1500 N. Patterson St.
Valdosta, GA 31698
Contact Us