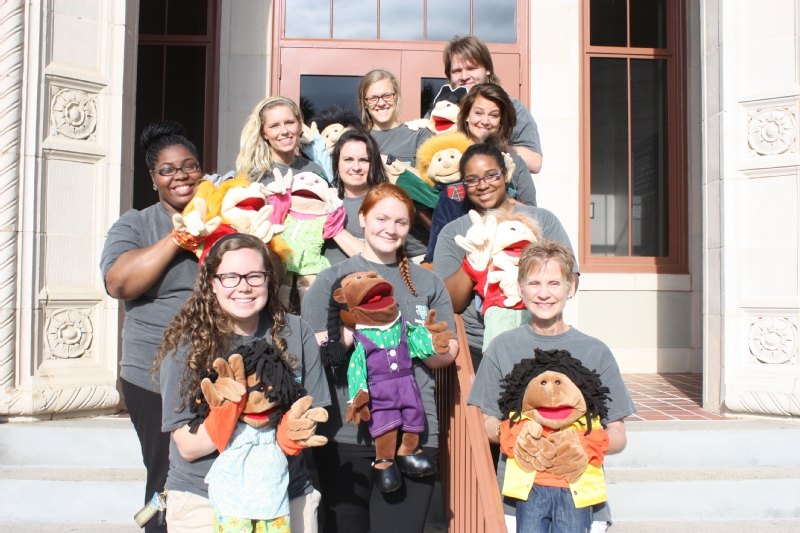 Deaf and Hard of Hearing Education
Bachelor of Science in Education Degree in Deaf Education
B.S.Ed. - Special Education: Deaf and Hard of Hearing
The Department of Middle, Secondary, Reading, and Deaf Education offers a Bachelor of Science in Special Education-Deaf and Hard of Hearing (B.S.Ed) program of study at the undergraduate level that prepares pre-service teachers to work with students who are D/deaf or hard of hearing.  By providing students with content knowledge and pedagogical skills, students graduate prepared to meet the diverse needs of this unique student population.  This pre-professional degree (P – 12) is designed to provide graduates with competency in American Sign Language (ASL), as measured by an Intermediate rating or above on the Sign Language Proficiency Interview (SLPI). This equips graduates with the skill set needed to communicate with students enrolled in schools for the deaf, as well as those served in resource rooms and general education settings.  During the last semester of their senior year students apply to the Graduate School for admission in the Master of Education-Deaf and Hard of Hearing (M. Ed.) program.  
Masters of Education Degree in Deaf Education
M.Ed. -  Special Education: Deaf and Hard of Hearing
For acceptance consideration into the Masters of Special Education-Deaf and Hard of Hearing (M.Ed.) program, , an applicant must be a recent graduate of the VSU undergraduate B.S.Ed. Special Education – Deaf and Hard of Hearing program. Prior to admission to any graduate program at Valdosta State University applicants must first submit a completed application to the Graduate School.  A completed application packet includes official transcripts from all institutions previously attended, official test scores (GRE or MAT), a completed application form, and an application fee.
Students enrolled in the graduate program complete one full year of student teaching, part time for two semesters, while completing on-line graduate work specific to the major.
Dept of Middle, Secondary Reading, & Deaf Ed
Valdsota State University
1500 N. Patterson St.
Valdosta GA, 31698
Phone:  229-219-1322  
Dr. Nancy Scheetz
VP: 229-375-5954         
Email:  nascheet@valdosta.edu