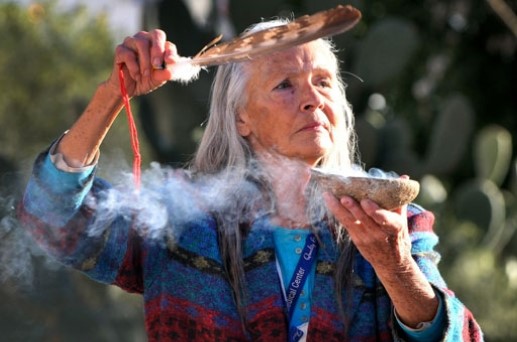 Welcome to Native American Studies
Discover and experience the wonderful aspects of being a Native American Indian and the values within the Native American culture, which continue to strive within United States and Canada. Not only does Native American studies increase students' understanding about the spiritual and social beliefs, modern issues, and historical significance of Native Americans; it also challenges students to critically and rationally respond to these topics. While this interdisciplinary program strengthens students' writing, interpretation, and knowledge about the subject, this field of study also addresses the global and regional problems the Native American tribes (Apache, Northern Paiute, Dakota Indians, etc.) face:
Poor humanitarian efforts inside reservations

Loss of land territories by legal and political authorities

Lack of educational resources
However, this list does not cover all the issues. With the extensive support from our committee board and various courses, this program aids students in finding solutions and providing complementary information for historical, artistic, philosophical, political, mystical, and anthropological analysis. The unique interdisciplinary nature of the program allows students to approach the study of Native American communities in a broad fashion. Additionally, the program will incorporate Native voices through student interaction with Native American communities in the Southeast via outreach programs, lectures, and events fostering student-community experiences.
Download our brochure here.
Minor in Native American Studies at Valdosta State University
A minor in Native American Studies at Valdosta State University provides students with an interdisciplinary approach that accelerates a greater understanding of native peoples over time and highlights their contributions to the global community. Our courses explore the prehistoric times before the impact of colonization and after the Western settlement, the native people located in the Southeast and Caribbean to the northern valleys of Canada, and artwork created by Native Americans.
Students from all ethnic and academic backgrounds are encouraged to consider a Minor in Native American Studies. Courses offer a critical examination of Native American histories and prehistories, philosophies, cultures, languages, religious traditions, art, literature, and contemporary issues. Through various theoretical approaches, students will acquire a profound understanding of an enduring Native American presence on the North American continent.
Students who have studied in this field will benefit from these outcomes:
Experience and analyze central issues and topics involving the Native American past

Explain and interpret Native American value systems

Explore contemporary relationships between Native Americans and other cultures

Write critically and logically and create independent research, synthesizing a variety of source materials