Research Opportunities
Undergraduate or Graduate Students
---
Dr. Reece is now recruiting undergraduates interested in research experience to work in his lab. The following projects are in need of student researchers. Please contact me at jreece@valdosta.edu if you are interested in any of these projects. Please note that the type of work and/or skillset involved for each project is described, so make sure that this is something you either know how to do or want to learn. Time commitments will vary for each project, but should entail a couple of hours every week for approximately one semester.
Genetics of the Federally Endangered Florida Grasshopper Sparrow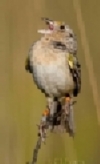 This project will involve molecular lab work, specifically the sequencing of DNA and genotyping microsatellites of North America's most endangered bird. The Florida Grasshopper Sparrow (Ammodramus savannarum floridanus) is a rare bird endemic to south central Florida. It has been on decline for unknown reasons for the last 20 years, but in the last 5-10 years the rate of decline has increased and there are fewer than 200 breeding males in existence. This project seeks to examine the genetic diversity of Florida Grasshopper Sparrows and to compare that genetic diversity to samples taken 50 and 100 years in the past to see if the diversity today is much lower than it was in the past. The results of this work may shed light on the role of inbreeding and low genetic diversity in the decline of this unique species. If the student has molecular lab experience or skills, there is the potential for this to be a paid position.
Skills/work involved

Isolating DNA from blood samples
PCR, gel electrophoresis
Literature searches of scientific papers
Microsoft Excel- organizing database of samples and sequences/genotyping data
 Sea Level Rise and impacts to coastal regions of Florida
A student researcher could assist in research on the implications of climate change, human population growth, and sea-level rise on species and natural communities in Florida. This work is 100% computational and will involve computer work. As a result of working on this project, you will become familiar with natural communities in the southeastern US and the threats that they face from sea-level rise, coastal development, and climate change.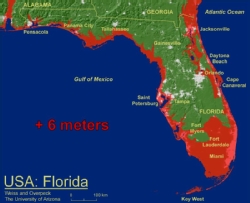 Skills/work involved

Conduct literature searchers on different natural communities
Organize a large Microsoft Excel database
Coordinate with expert biologists on their formal assessments of different natural communities
Computer programmer: SIVVA
I am currently publishing a method (the Standardize Index of Vulnerability and Value or SIVVA) for quantifying species risk to climate change, sea-level rise, and human population growth (Reece and Noss in press, Natural Areas Journal). A computer programmer with expertise in software development is needed to take a Microsoft Excel spreadsheet with several embedded calculations and translate it into a stand-alone data entry and calculation program. Alternatively, someone familiar with Visual Basic who can program Macros within Excel could take that route. The ultimate goal is to take a clunky, ugly but valuable Excel worksheet and turn it into something pretty.
Skills/work involved

Computer programming
Fluency in Visual Basic programming language
Advanced Microsoft Excel skills
Moray eel phylogenetics and the evolution of color patterns and body shape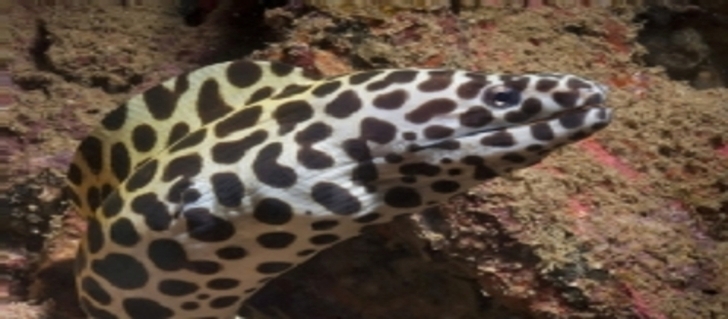 Fish can recognize predators by the placement of their eyes, among other things. Predatory fish often have eyes that are close together to maximize binocular vision for striking prey. To avoid detection, predatory fish often evolve spots or color patterns that mask the placement of the eyes, or they evolve disruptive coloration that makes it difficult for prey to identify them at all. In this project, we will use a phylogeny (basically a "family tree" for different species of moray eels) and data on color patterns to examine how those color patterns have evolved. In addition, I am interested in body size and shape, especially how much of the eel's body is tail and how much of it is "body". One expectation is that the more tail you have, the faster a swimmer you are; therefore, morays that eat fast prey like fish should have relatively longer tails than morays that eat slow prey like crabs. This project would also involve a phylogeny and accumulating data from online resources on the relative tail length of different species.
Skills/work involved
Data collection and management
Learning how to use phylogenetic programs
Doing literature reviews
---
Summer ORISE Fellowship Opportunity at CDC
Introduction
The Centers for Disease Control and Prevention (CDC), National Center for Environmental Health (NCEH), Division of Laboratory Sciences (DLS), is seeking Summer ORISE Fellows to focus on public health issues related to the environment.  Candidates will join projects associated with developing and applying new methods to characterize and quantitate biochemical markers that are relevant in environmental exposures and chronic diseases.  The fellowship carries a stipend of approximately $2,700 per month for full-time undergraduate student fellows and $3,400 for full-time graduate student fellows.
Qualifications
Current undergraduate and graduate students majoring in applied sciences that have completed three years of major coursework may apply. Chemistry and biology majors are preferred, although highly qualified candidates from other science majors may be considered. Must be able to comply with safety and security requirements before or upon reporting to CDC.
Application Process
The appointment is through the Oak Ridge Institute for Science and Education.  The application is available at: http://orise.orau.gov/cdc. 
To be considered, please send all application materials, including the application, a current resume, official transcript, and two letters of recommendation, to CDCrpp@orau.org by January 16, 2015. Please reference CDC-NCEH-2015-0002 in all communications.
For further information contact | PDF
Daniel Parker at (770) 488-7854 or DParker2@cdc.gov.
Website: http://www.cdc.gov/nceh/dls/orise.html
---
University of Tennessee – Knoxville
Department of Biochemistry and Cellular and Molecular Biology
 Sensing and Signaling in Biological Systems
Research Experience for Undergraduates (REU)
Application Deadline:  27 February 2015
The BCMB Department at UT-Knoxville will once again offer a special REU program for undergraduates interested in hands-on scientific research experience.  The broad focus is on Sensing and Signaling in Biological Systems. The team of REU faculty represent multiple modern scientific disciplines including cell biology, molecular biology, genetics, biochemistry, physical chemistry, and computational biology.
We especially encourage rising sophomores and rising junior undergraduate science majors to apply. 
Underrepresented minorities, women, and first generation college students are also strongly encouraged to apply.
Applicants must be a US citizen or a permanent resident.
---
College of Earth, Ocean, and Environment, University of Delaware
All documents must be submitted by Friday, February 13, 2015
Greetings! 
Please pass the following information on to your students about a great undergraduate summer research opportunity at the College of Earth, Ocean, and Environment, University of Delaware.  Supported by a grant from the National Science Foundation's Division of Ocean Sciences, this REU (Research Experience for Undergraduates) program supports ten undergraduate students to conduct research in marine science.  We especially encourage applications from members of minority groups underrepresented in science.
The program will run for 10 weeks (June 8 - August 14). Please go to our website http://www.ceoe.udel.edu/academics/for-current-undergraduates/marine-sciences-summer-program to find out more about the program. Student support includes a $5,500 stipend, campus housing, and travel assistance.  The application form and instructions for submitting supporting documents are available at http://www.ceoe.udel.edu/academics/for-current-undergraduates/marine-sciences-summer-program/application.
Interns will work with faculty and research staff in a graduate student atmosphere on a research topic in chemical, physical, or biological oceanography, marine biology, or marine geology.
This internship program will take place at the University of Delaware's Hugh R. Sharp campus in the resort community of Lewes, located on the shores of the Delaware Bay and Atlantic Ocean near Cape Henlopen State Park.
If you have any questions, please contact Joanna York (302) 831-7040 or at jyork@udel.edu.
Sincerely,
Joanna York
REU Coordinator
---
2015 Summer Research Scholars Program
Cornell University
Geneva Campus
Applications due: 13 February 2015
Greetings!
Cornell University's New York State Agricultural Experiment Station in Geneva, New York offers a Summer Research Scholars Program where undergraduate students can participate in exciting projects within one of four disciplines including Plant Pathology and Plant-Microbe Biology, Entomology, Food Science and Horticulture.
The student interns will have the opportunity to work with faculty, their graduate students and post docs on research projects that can be laboratory or field-based.
I am asking if you would please print and post the attached pdf where undergraduate students would take notice of it, and where appropriate, forward this email to faculty that lecture advanced plant science, microbiology, agronomy, horticulture, etc. courses that may bring this to the attention of their students (preferably in their junior year).
The internship is for 9 weeks beginning June 1, 2015 (May 31st for travel) through July 31, 2015 (August 1st for travel), and provides a stipend of $4,000, housing, and assistance with transportation costs.
Details maybe found at http://www.scholars.pppmb.cals.cornell.edu/
Thank you very much for posting.
Sincerely,
Kate Keagle
Administrative Assistant IV
Department of Plant Pathology and Plant-Microbe Biology
New York State Agricultural Experiment Station
Cornell University
630 W. North Street
Geneva, New York 14456
Telephone: 315-787-2331
Fax: 315-787-2389
Email: kev35@cornell.edu
---
A nine-week National Science Foundation summer undergraduate research experience for future Earth science, chemistry, and biology teachers from around the country
 Geoenvironmental Challenges
Application now available.  Application deadline: 15 February, 2015.
Project website: http://capone.mtsu.edu/mabolins/REU.pdf 
* A nine-week undergraduate science research experience in the greater Nashville, TN area.
* May 31 – August 1, 2015.
* For future middle school and high school Earth science, chemistry, and biology teachers.
* Includes one-week field trip to Mammoth Caves and Great Smoky Mountains National Park.
* Includes travel to the 2016 Geological Society of America Annual Meeting in Denver, Colorado.
* $4,500.00 stipend + all expenses (including room, board, and travel to Denver)
Mark Abolins, Ph.D.
Room 322D Kirksey Old Main (KOM)
Webpage: http://www.mtsu.edu/~mabolins
Blog: http://eliageoscience.wordpress.com/ 
LinkedIn: http://www.linkedin.com/pub/mark-abolins/3a/a94/a22
Facebook: https://www.facebook.com/ELiAgeoscience
Coordinator of Geoenvironmental Challenges REU Site
Professor of Geology
Department of Geosciences
Middle Tennessee State University
Murfreesboro, Tennessee 37132
Tel: 615-594-4210
Fax: 615-898-5592
E-mail: Mark.Abolins@mtsu.edu