Cost
 The estimated cost for the Summer Bridge Academy program is outlined below:
 Tuition
In State (with fees): $2, 027
Out of state (with fees): $5, 219
Housing
Students living on campus will reside in a semi-private room in Hopper Hall. The cost of housing for SBA is $1,075, and participants will pay a one- time application fee of $325. You will live in Hopper Hall for the SBA semester only so be sure to fill out a separate contract for Fall and Spring or you will not have a secured space on campus to live after SBA is over. Additional questions can be answered at VSU's Housing website.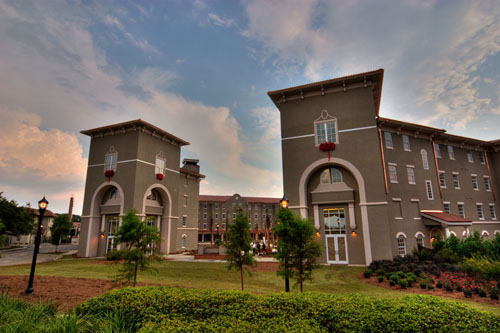 Total Tuition and Housing Estimate

In state (with semi-private housing)

$3,427

In state (with private housing)

$3,547

Out of state (with semi-private housing)              

$6,619

Out of state (with private housing)

$6,739
Meal Plan
The Summer Bridge Academy meal plan will cost $798 and will include:
June 8-21 & July 29-31 
A "buffet" style dinner that will be served MONDAY – THURSDAY, during a specified time of the day (to be determined)
June 22-July 27 
Students will have access to Palms Dining which will be open to service camps and can accommodate these 

meal

 

plan

holders for any 

meal

 they wish to eat at four per week.  Additionally, the students will each have $150 Dining Dollars to spend at the market or the open retail locations on-campus (to be determined). 
Students may add any addition dollar amount throughout the duration of the program to cover the cost of food by accessing their FLEX Account on Banner. SBA students will have access to each dining hall as well as the other dining facilities on campus once money has been credited to their card. This process will be explained in detail during the SBA program orientation. To find more information on the dining halls' hours of operation or the numerous on-campus dining facilities offered at VSU, please visit VSU's dining website.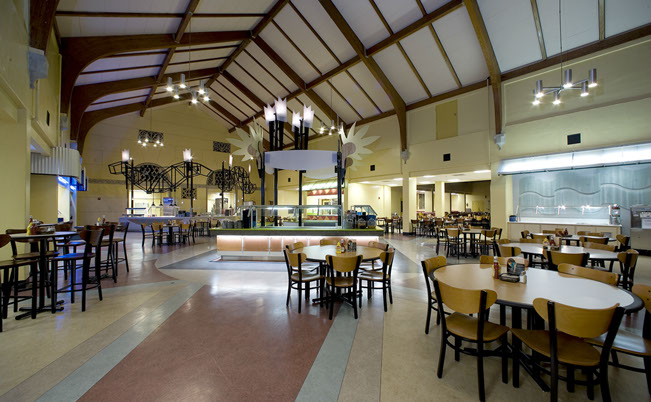 Financial Aid
Students accepted to SBA will be enrolled in 8 hours of classes which qualifies them to receive financial aid but does not guarantee eligibility. Students MUST complete the 2014-2015 FAFSA (Free Application for Federal Student Aid) application in order for SBA summer semester 2015 eligibility to be determined for federal financial aid programs, which includes student loans and grants as well as the HOPE Scholarship. Students MUST ALSO complete the 2015-2016 FAFSA application in order to be eligible for financial aid in the fall and spring semesters. To find more information on eligibility and how to apply for financial aid, please visit Valdosta State University's Financial Aid Office's website, contact them at 229-333-5935, OR visit http://www.fafsa.ed.gov/.