Windows Configuration
Step 1:
You must have the Java installed in order to initially set up your profile to connect to VSU Wireless.
Step 2:
Select VSU-StartHere from your wireless network list and click Connect.
Step 3:
When you are taken to the VSU Wireless page click the VSUWireless button.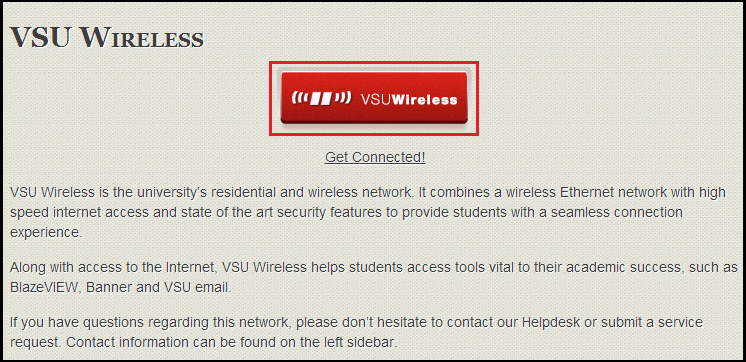 Step 4:
Click the checkbox in front of I accept the terms of the End-User License Agreement. Then, click Start.  (to reach this page it may be necessary to navigate to a non-VSU web page).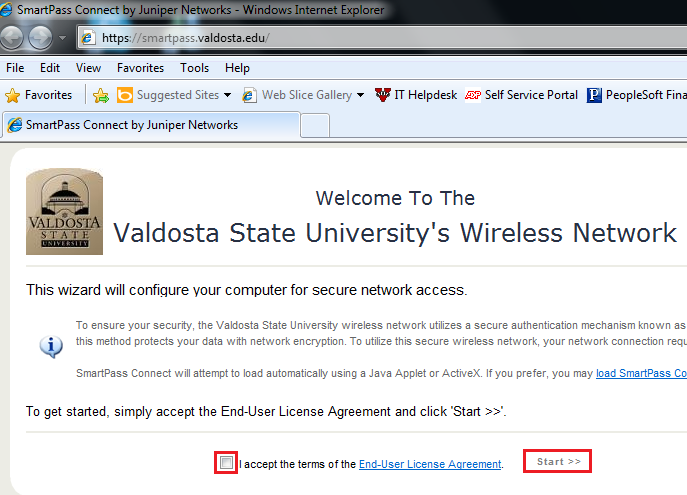 Step 5:
If a Java security prompt appears, click Run.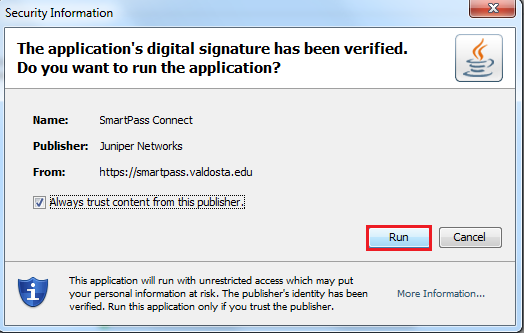 Step 6:
Click Continue.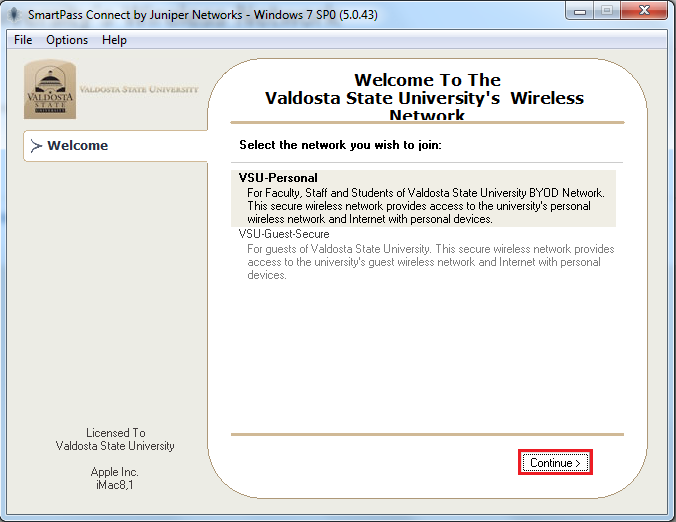 Step 7:
Enter your computer login (Active Directory) user name and password into the appropriate fields. Then, click Continue.
If you do not know your username or password, a password reset link is available.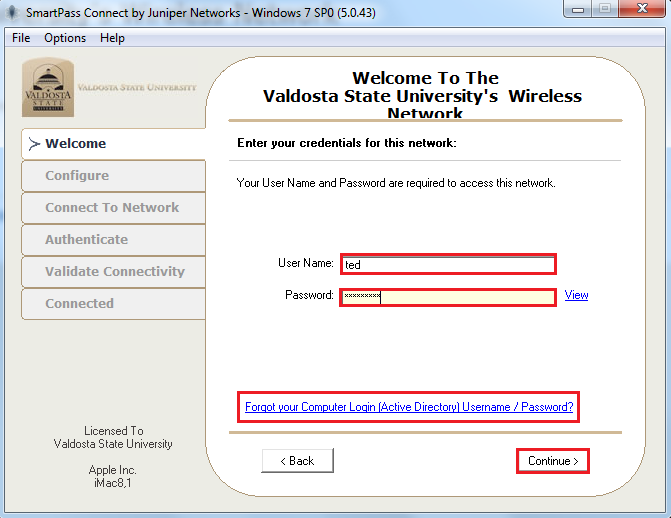 Step 8:
Click Yes.
Step 9:
Click Done.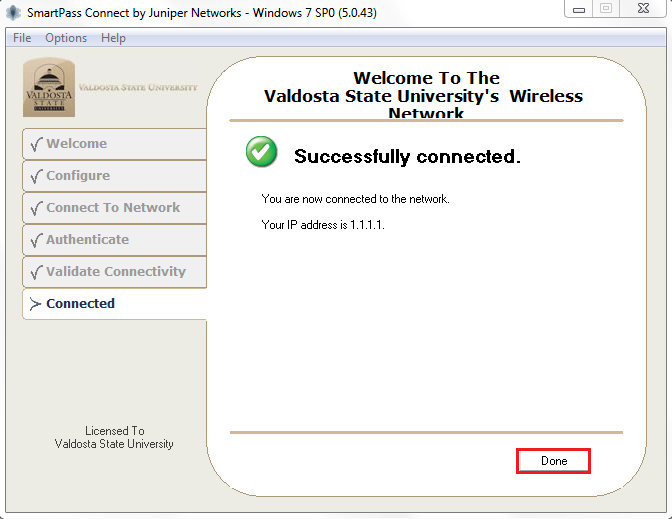 Congratulations!
You have successfully configured your Windows computer to connect to VSU Wireless! The system should automatically move you from the VSU-StartHere network to the VSU-Personal network. If you need assistance with this process, please contact the IT Helpdesk at (229) 245-4357 or email us at helpdesk@valdosta.edu.
Please note that our help request system can only accept emails sent from a VSU email address.