Mac Configuration
Step 1:
Select VSU-StartHere from your wireless network list and click Connect.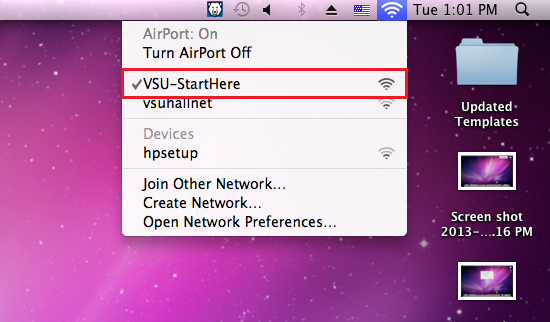 Step 2:
Use your web browser to visit a non-VSU website. On some versions of Mac OS, a pop-up window will appear. Please close it and visit the VSU Wireless page in your web browser.

Step 3:
When you are taken to the VSU Wireless page click the VSUWireless button.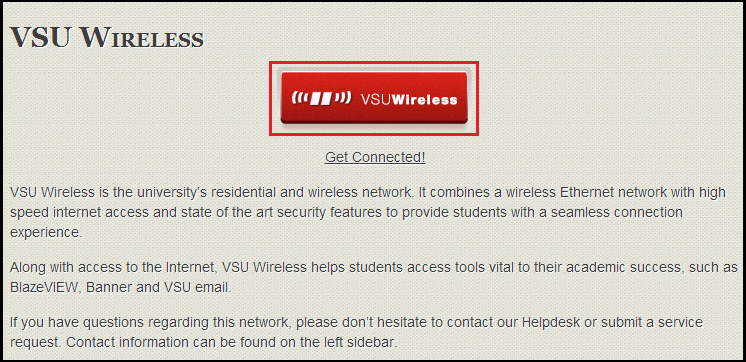 Step 4:
Click the checkbox in front of I accept the terms of the End-User License Agreement. Then, click Start.
Step 5:
Click This Device.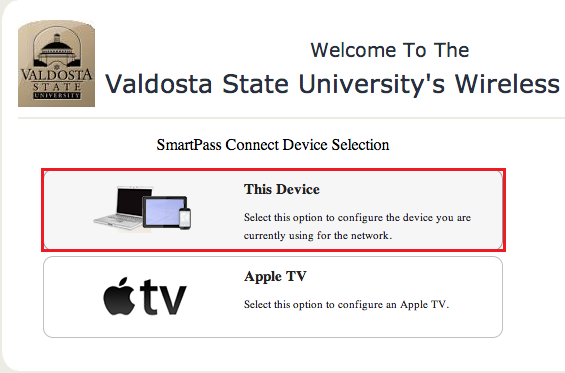 Step 6:
Click the VSU Personal link.
Step 7:
Click the Okay button.
Step 8:
Click the network profile download link.  Once the file is downloaded, open it.
Step 9:
Please be patient as this window may take one to two minutes to open. When it does, it will ask if you wish to install "VSU-Personal", click the Continue button.
Step 10:
Enter your Active Directory username and password into the appropriate fields.  Then click Install.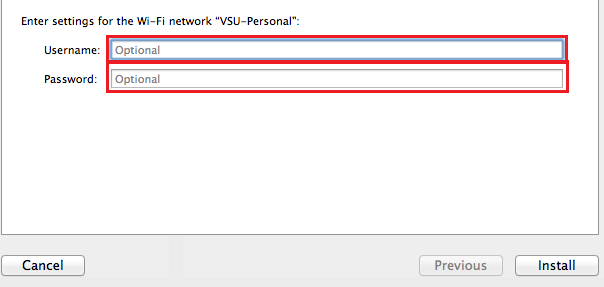 Step 11:
Select VSU-Personal from available wireless networks.
Step 12:
When the following window appears, you will be able to navigate the Internet as normal.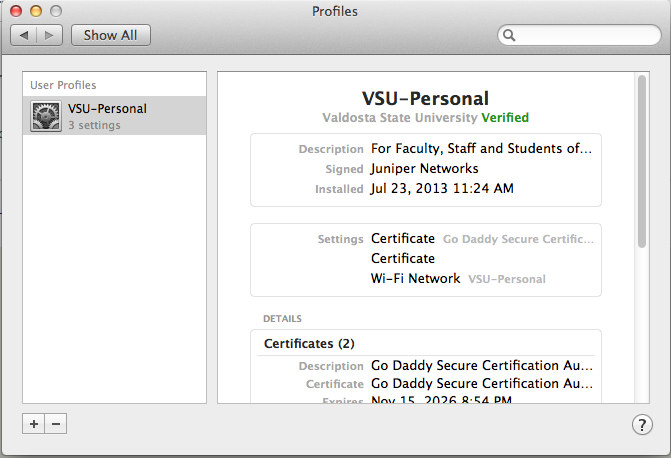 Congratulations!
You have successfully configured your Mac computer to connect to VSU Wireless! If you need assistance with this process, please contact the IT Helpdesk at (229) 245-4357 or email us at helpdesk@valdosta.edu.
Please note that our help request system can only accept emails sent from a VSU email address.