Wireless Gaming Configuration
Note: 
Please be aware that this process is for connecting a gaming device to the VSU Wireless network only.  If you wish for a device to be connected via a wired connection, please access the Wired Gaming Registration page and complete the IT Network Service Form: Gaming Device Approval in its entirety.
Step 1:
Navigate to the VSU Wireless webpage and click the Game Console Registration Portal link.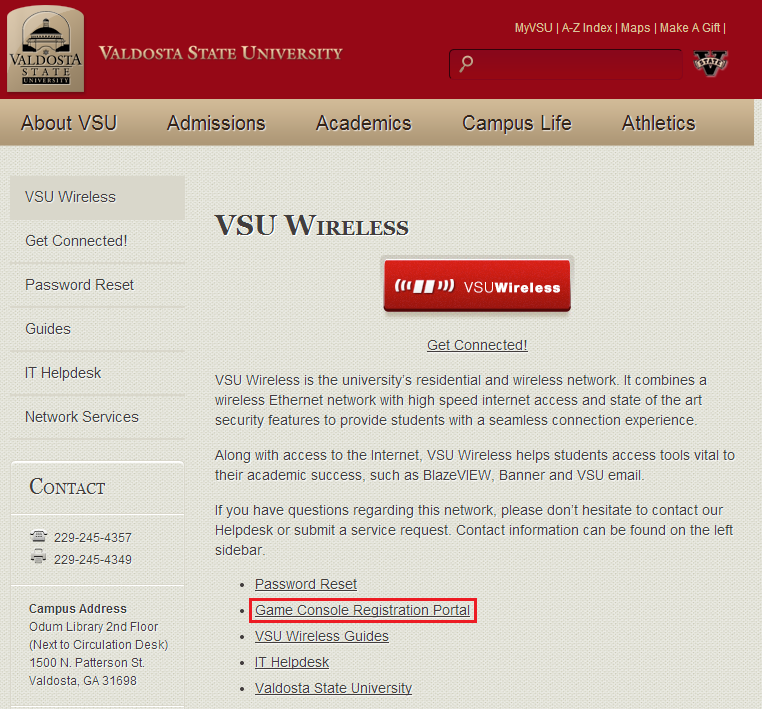 Step 2:
Click the red Login button.
Step 3:
Enter your Blazeview username and password into the appropriate fields.
Step 4:
Enter your personal description into the Device Description field.  Enter the device MAC or physical address into the MAC Address field.  Click the red Submit button.
Deactivating a Device Step 1:
Click the Edit button next to the device you wish to deactivate.
Deactivating a Device Step 2:
Select the Deactivate radio button, and click the Update button.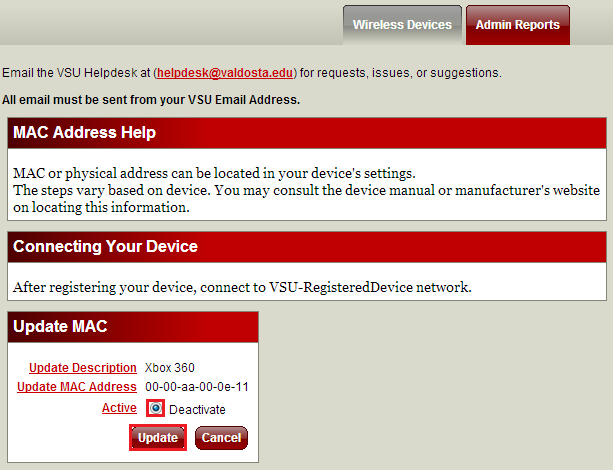 Congratulations!
You have successfully added or removed a device in the portal. If you have any questions regarding your email account, please call us at (229) 245-4357 or email us at  the Helpdesk.
Please note that our work request system can only accept emails sent from a VSU email address.