Signatures for Mail on Mac OS
Step 1:
Open Mail.

Step 2:
Click the Mail menu. Then click Preferences.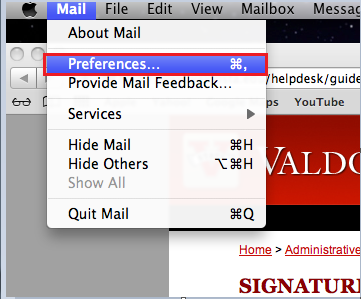 Step 3:
Click on the Signatures tab. Then, click on your Account Name in the left-most box so that it is highlighted blue.
Step 4:
Click on the + button below the account name field. A new blank will appear in the second box. Type in the name you wish to assign to this signature.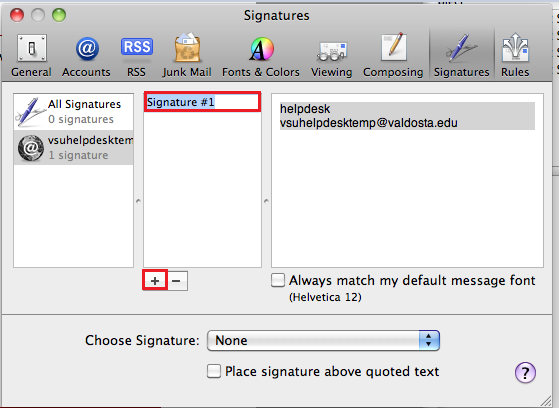 Step 5:
In the box on the right, type the information you would like to appear in your signature.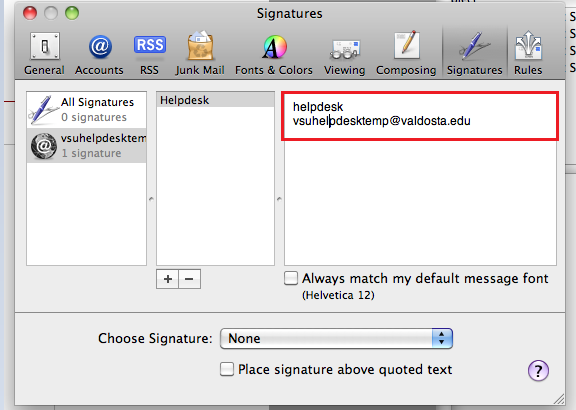 Step 6:
Once you have finished filling in the signature information, click on the first box again to save the changes.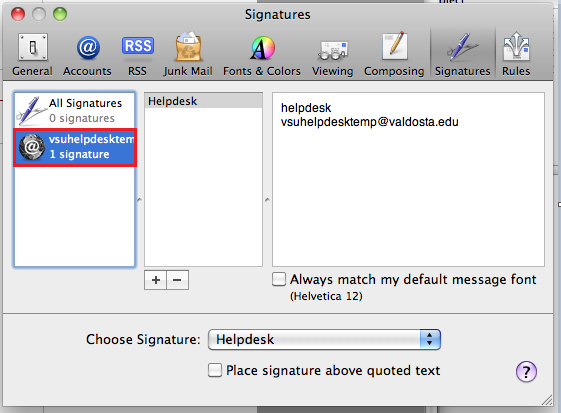 Step 7:
Click the red X at the top left corner of the window to exit the Signatures menu.
Congratulations!
You have successfully created a signature in Mac Mail.
If you have problems when trying these instructions, or if you have other question concerning your VSU e-mail account, please contact the Information Technology Helpdesk at 229-245-4357 or send an e-mail to helpdesk@valdosta.edu.
Please note that our work request system can only accept emails sent from a VSU email address.