Editing your Signature
Table of Contents
Adding Email Signatures
Step 1:
Email signatures can be used to help personalize your emails and provide information about yourself and your organization to recipients.
In order to set up a signature, on the top-right, click the Settings gear.
Then, click the Options link.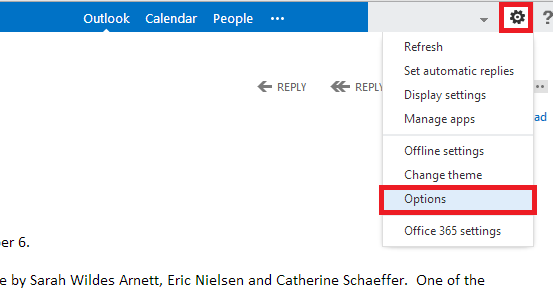 Step 2:
Make sure the Settings tab on the left is selected.
Then, make sure the Mail tab is selected.
Finally, customize your signature and click Save.

Setting a Vacation/Away Message
Step 1:
A vacation or away message is sent automatically as reply when someone sends you an email. This message can be customized to let others know that you are out or otherwise unavailable for a time.
Click the Settings gear at the top-right. 
Then, click the Set automatic replies link.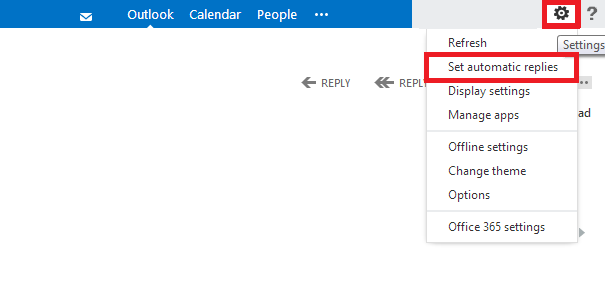 Step 2:
Set your automatic reply and customize your dates. 
Finally, click the Save button.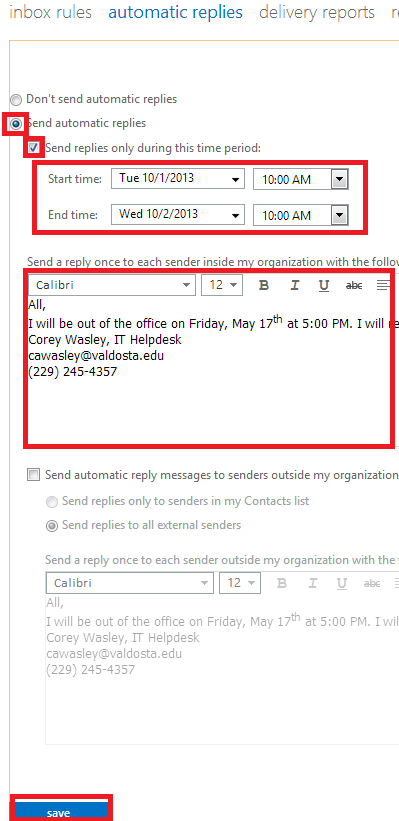 Congratulations! You have successfully edited your signature. If you encounter issues while attempting these steps, please send an email from your VSU email account to helpdesk@valdosta.edu or contact the IT Helpdesk by phone at 229-245-4357.