Contact

  229-245-4357


  229-245-4349

Campus Address
Odum Library 2nd Floor (Next to Circulation Desk)
1500 N. Patterson St.
Valdosta, GA 31698
Mailing Address
1500 N. Patterson St.
Valdosta, GA 31698
Contact

  229-245-4357


  229-245-4349

Campus Address
Odum Library 2nd Floor (Next to Circulation Desk)
1500 N. Patterson St.
Valdosta, GA 31698
Mailing Address
1500 N. Patterson St.
Valdosta, GA 31698
Creating and Sharing a Calendar
Step 1:
Click the Calendar button at the top-right.
Step 2:
Right-click the My Calendars button.
Then, click New Calendar.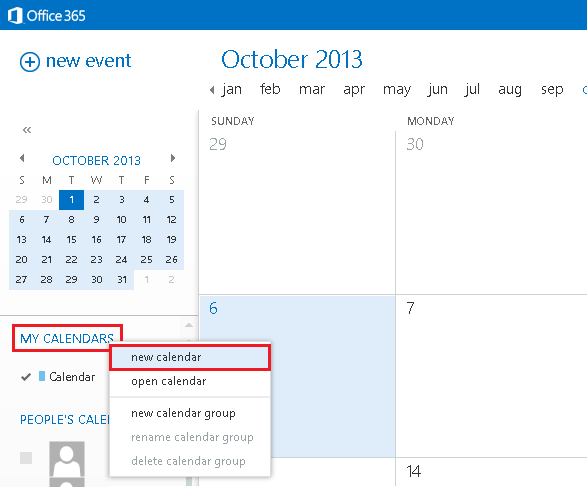 Step 3:
Name the Calendar.
Step 4:
To share the calendar, right-click the Calendar name.
Then, click the Share Calendar link.
Step 5:
Search for the user you wish to Share the calendar with.
Step 6:
Choose the Permissions level.
Then, click the Send button.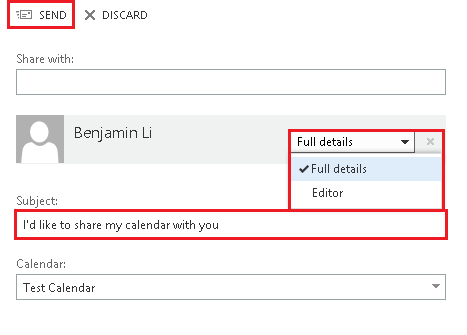 Step 7:
To edit someone's permissions, right-click the calendar.
Then, click the Permissions... button.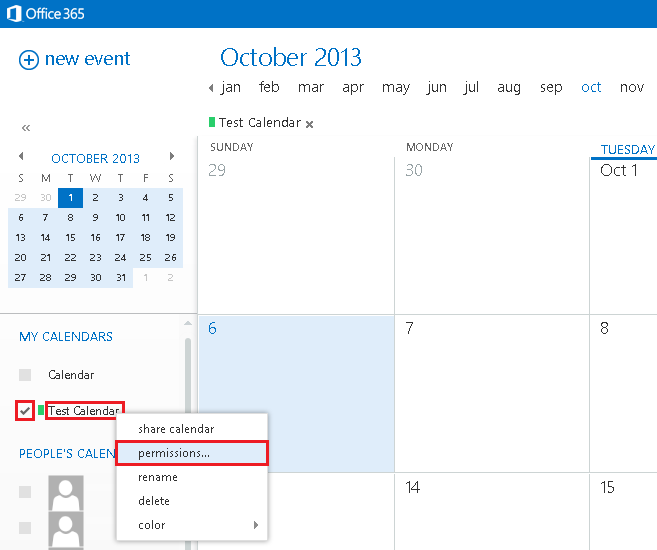 Step 8:
Edit the Permissions level.
Finally, click the Save button.
Congratulations! You have successfully created and shared a calendar. If you encounter issues while attempting these steps, please send an email from your VSU email account to helpdesk@valdosta.edu or contact the IT Helpdesk by phone at 229-245-4357.
Contact

  229-245-4357


  229-245-4349

Campus Address
Odum Library 2nd Floor (Next to Circulation Desk)
1500 N. Patterson St.
Valdosta, GA 31698
Mailing Address
1500 N. Patterson St.
Valdosta, GA 31698