Creating and using a Contact Group (DISTRIBUTION LIST)
Step 1:
Open Microsoft Outlook 2010.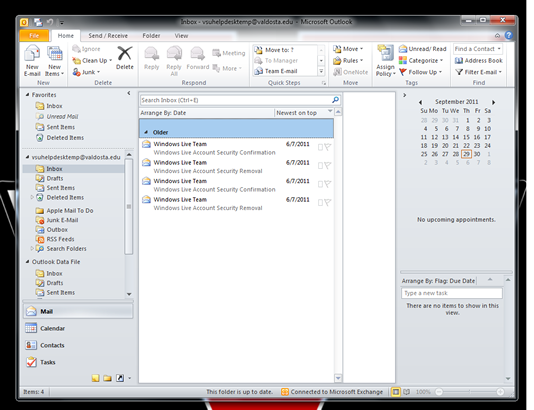 Step 2:
On the Home tab select New Items, then More Items, then Contact Group.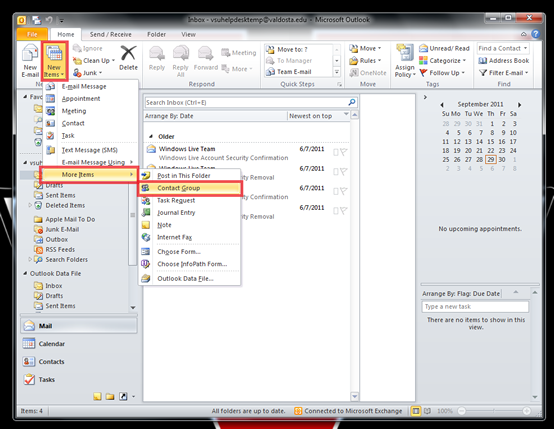 Step 3:
In the Name box type the name you would like to use for your group.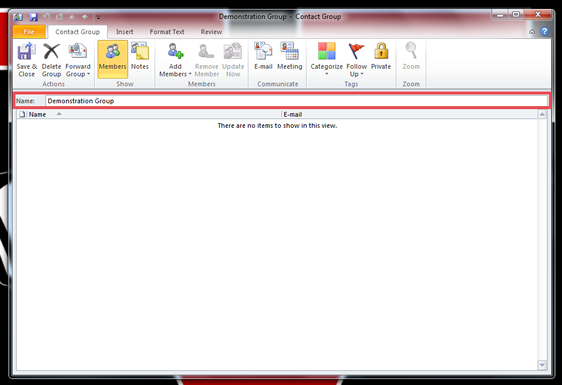 Step 4:
Select New Members, and then choose From Outlook Contacts, From Address Book, or New E-mail Contact.
Step 5:
If you are adding a New E-mail Contact, enter the information for the person in the Add New Member dialog box.
If you are adding a member from Outlook Contacts or Address Book, skip to Step 6.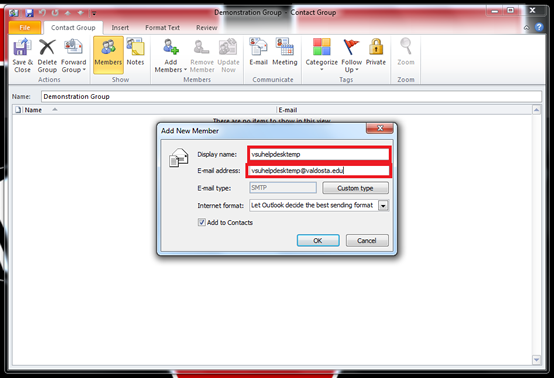 Step 6:
In the Address Book drop-down list, click the address book that contains the email addresses that you want to include in your Contact Group.
Step 7:
In the list of names, click the names that you want, and then click Members. You can add names from different address books to the same Contact Group.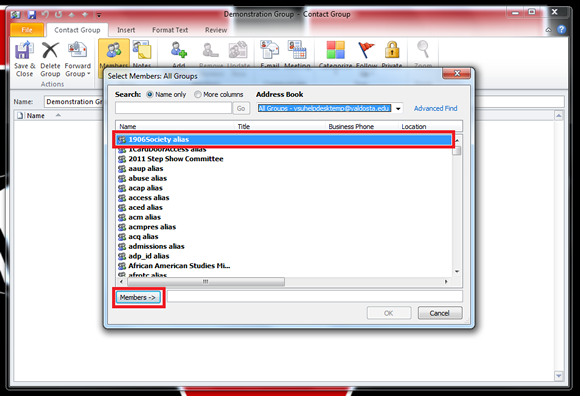 Step 8:
Add all members you wish to be in the group, and then click Okay.
Step 9:
Now click the Save & Close button.
Step 10:
You will be able to view your new group in your Contacts.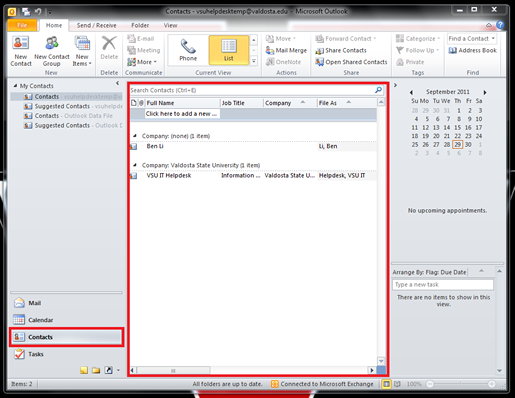 Using Your Contact Group
Step 1:
To send a message or meeting invitation to a Contact Group, enter the group name in the To: field or Bcc: field.
Step 2:
To send using the Bcc: field you will need to click the To: button.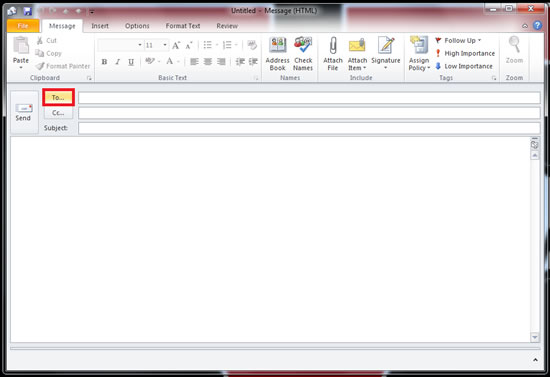 Step 3:
Now select your Contacts from the drop down menu, then select the Group you would like the message sent to, and click the Bcc: button followed byOK.
Step 4:
When you send your message it will now appear in your sent items folder with all names and e-mail addresses of the group members shown.
Note:
When you send a message using a Contact Group via the To: field, everyone who receives the message will see all the addresses of the people in the group.  In order to prevent this, send messages where you are using a Contact Group via the Bcc: field.
Congratulations!
Congratulations! You have successfully created and used a Contact Group (Distribution List) in Microsoft Outlook 2010. If you encounter any issues while following these steps, feel free to e-mail us at the Helpdesk or call us at (229) 245-4357.
Please note that our work request system can only accept emails sent from a VSU email address.