Mac Printing Instructions (XEROX)
Note:
Please be aware that printing to the VSU MFP Xerox printers can only be done from VSU computers, or from computers connected to the campus wireless network.  In addition these features are only available on Mac OS X 10.6 and higher.
Step 1:
Select Pharos B&W or Pharos Color as the printer, and adjust the print settings to meet your needs.
Then, click the Print button.
Note: Black and white prints can be claimed from any card swipe printer on campus. Meanwhile, color prints must be claimed from a color card-swipe printer. See the location list on our web site for details.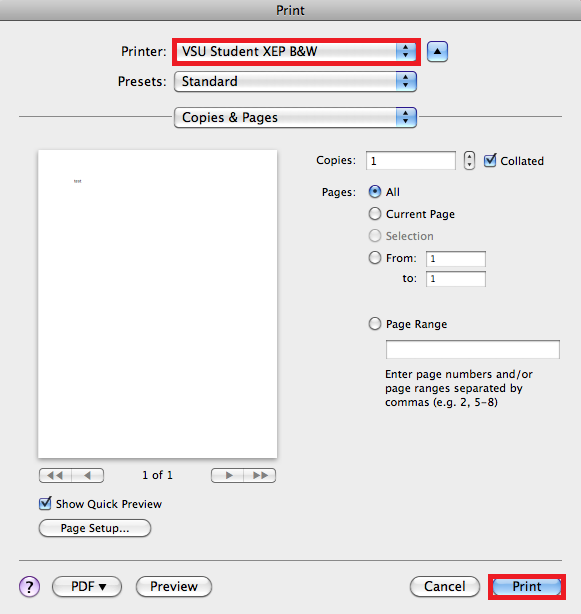 Step 2:
When you attempt to print, a prompt will appear requiring you to enter your VSU computer logon (Active Directory) username and password into the appropriate fields. Do so and click the OK button.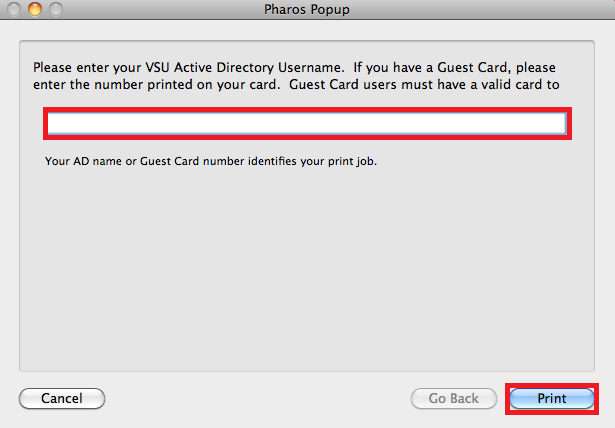 Step 3:
You can claim your print job from any campus printer with an attached card reader device by swiping your VSU ID card.
Note: If you do not have your VSU ID card with you, you can press the touch screen on the device to log in with your Active Directory (campus computer login) username and password.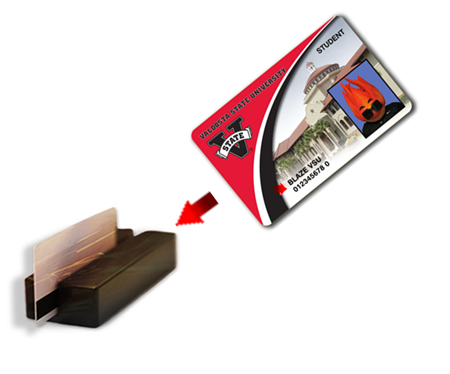 Step 4:
Your print job(s) will appear on the left side of the printer interface. Press the row containing the title of each print job you wish to print.
After you have done so, press the Print button.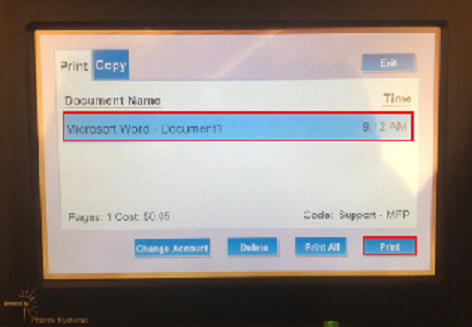 Step 5:
Once your job(s) have been printed, press the Exit button.
Congratulations!
You can claim your print from any of the locations listed here. If you have any questions, call or email the IT Helpdesk at 229-245-4357 or helpdesk@valdosta.edu. Please note that our work request system can only accept emails sent from a VSU email address.