Installing the Campus Printing Solution for Windows
Step 1:
Please visit our software page to download the driver. Due to the file size, please be patient, as the download may take some time. After the download is complete, double-click on the downloaded file to open it (not compatible with Windows 8 Metro Apps).

Step 2:
Next double-click to run the file for the desired printer (either black and white, or color). Please remember that you will need to return to this step in the instructions if you wish to install the other driver.
Several prompts may appear. Click the Run button at each.

Step 3:
You will now need to click on the Install button on the installer window.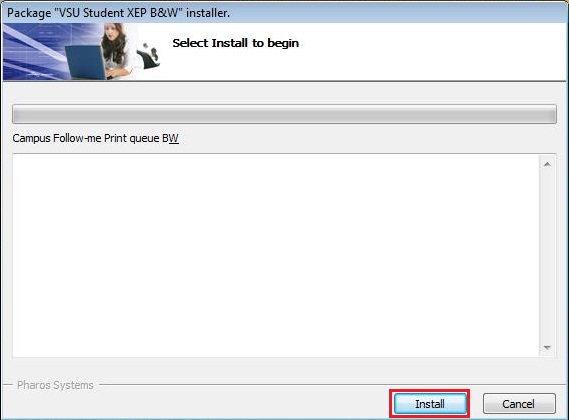 Step 4:
Finally click on the Finish button to complete the installation. Now that installation is complete, you may either repeat steps 2 and 3 to install the other driver or you may click here to review the steps for printing your document.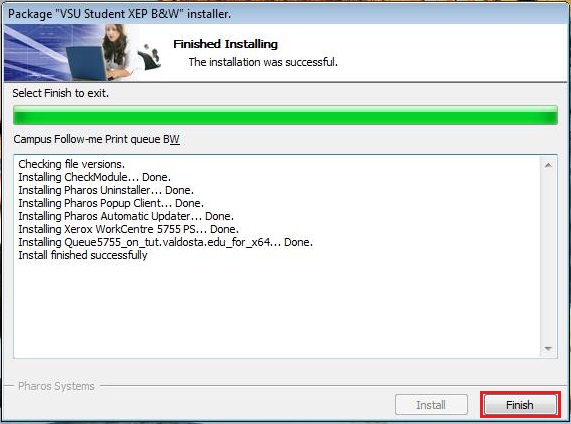 Congratulations!
You have successfully connected your personal Windows computer to the campus printers. If you have any questions, call or email the IT Helpdesk at 229-245-4357 or helpdesk@valdosta.edu. Please note that our work request system can only accept emails sent from a VSU email address.