Exporting Bookmarks from Internet Explorer
Step 1:
Find the Internet Explorer icon on the Desktop and double-click on it.

Or click on Start, go to All Programs, and click on Internet Explorer.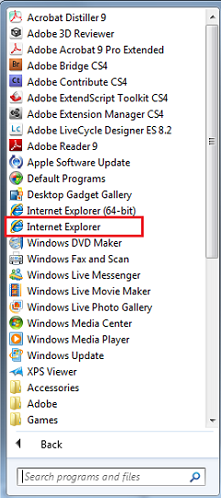 Step 2:
After Internet Explorer opens, click on File. Then, click on Import and Export.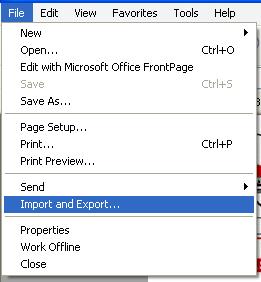 Step 3:
The Import/Export wizard will appear. Click the Next button.
Step 4:
Select the Export Favorites option from the provided list. Then, click on the Next button.
Step 5:
At the Export Favorites Source Folder window , select the Favorites folder. Click Next.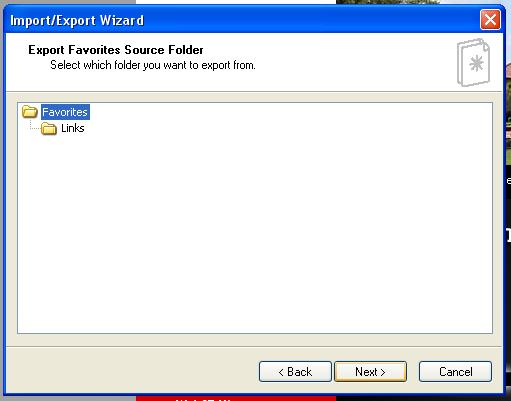 Step 6:
Then, select the radio button in front of Export to a File or Address option. Click Browse.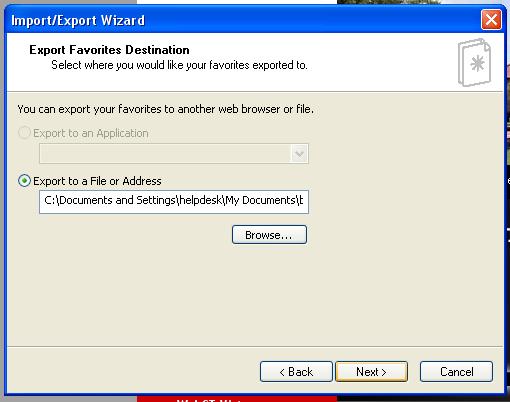 Step 7:
The file's name will be bookmark.htm. You will need to select a place to save the file. The Desktop is a recommended area, as it will be easy for you to locate if you wish to import it into another browser. When you have selected the location, click the Save button.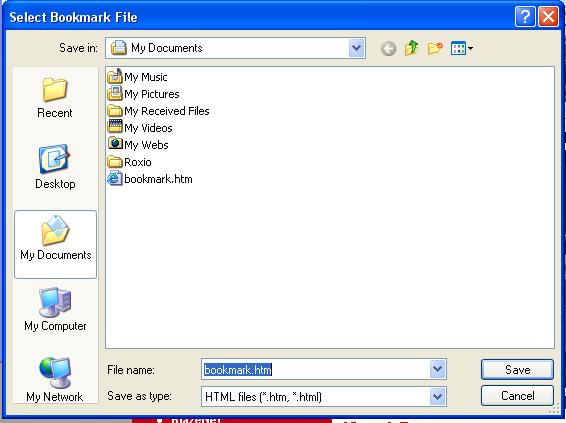 Step 8:
Click Finish.
Step 9:
A smaller window will open letting you know that the process is complete. Click OK.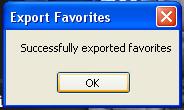 Congratulations!
You have successfully exported your bookmarks in Internet Explorer.
If you have problems when trying these instructions, or if you have other questions, please contact the Information Technology Helpdesk at 229-245-4357 or send an e-mail to helpdesk@valdosta.edu. Please note that our work request system can only accept emails sent from a VSU email address.