Enabling Cookies in Internet Explorer
Step 1:
Find the Internet Explorer icon on the Desktop and double-click on it.
Or click on Start, go to All Programs, and click on Internet Explorer.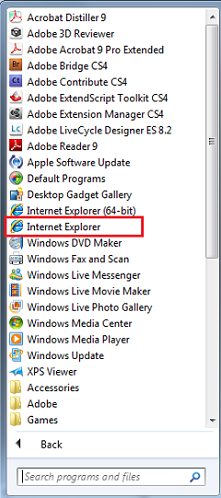 Step 2:
After Internet Explorer opens, click on Tools, then click on Internet Options.
Step 3:
Click on the Privacy tab. Click on the Advanced button.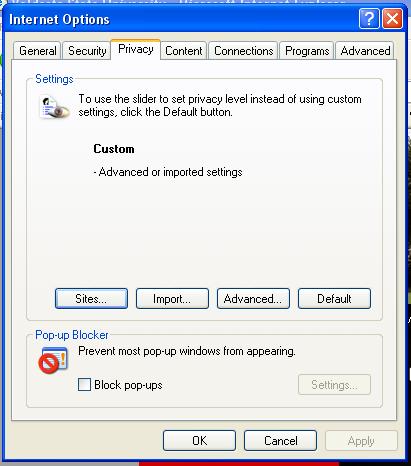 Step 4:
This will open a new window. Select the checkbox in front of Override automatic cookie handling. Make sure First-party Cookies is set to Accept and that your Third-party Cookies are set to Prompt. Click the Always allow session cookies option. Then click OK.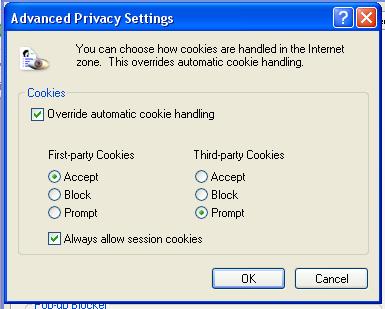 Step 5:
You will need to click OK again at the Internet Options screen before the process is complete.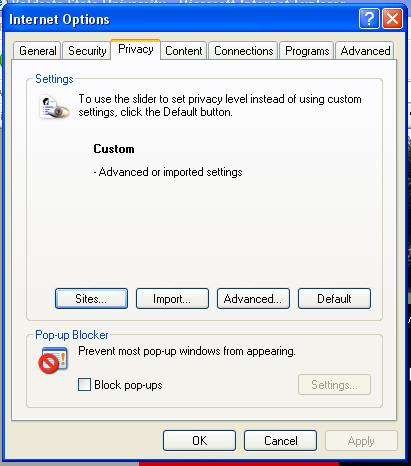 Congratulations!
You have successfully enabled cookies in Internet Explorer. If you have an questions or concerns, please contact the Helpdesk at helpdesk@valdosta.edu or 229-245-HELP (4357). Please note that our work request system can only accept emails sent from a VSU email address.