Adding and Removing Saved Passwords in Google Chrome
Step 1:
Double-click on the Google Chrome icon on the desktop.
Step 2:
After Google Chrome opens, click on the Customize and Control Google Chrome wrench in the top-right corner.

Next, click on Settings in the drop down menu.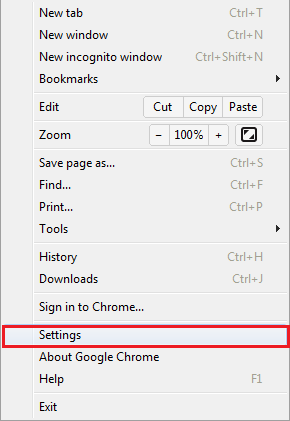 Step 3:
Next, select Show advanced settings....
Step 4:
In the Passwords field check or uncheck the box to Offer to save passwords depending on your preference.
Step 5:
Now, when using Google Chrome, when you type a username and password in order to log into a system it will ask if you would like to Save Passwordor if it should Never ask for this site.

Please note that you can change your mind about either of these options later, as explained further down in this guide.
Step 6:
The next two steps should be taken in order to remove a password from the Saved or Never ask lists.
(Proceed with this step after repeating steps 2 and 3)
In the Passwords field click Manage saved passwords...

Step 7:
In order to remove a password you have saved, in the Saved passwords, field move the mouse over the saved password you wish to delete, and click the X that will appear to the right of it.

In order to remove a site from the Never saved password list move your mouse over the site you wish to remove from this list and click the X that appears to the right of it.
Congratulations!
You have successfully:
Turned password saving on or off
Saved a password
Set Google Chrome to never ask for a password for a website
Removed a password from the Saved list or the Never ask list in Google Chrome!
If you have problems when trying these instructions, or if you have other questions, please contact the Information Technology Helpdesk at 229-245-4357 or send an e-mail to helpdesk@valdosta.edu. Please note that our work request system can only accept emails sent from a VSU email address.